Collection Development, Featured Titles
Hot Listens For Chilly October Days!
The leaves aren't the only thing changing this fall. Simon Sinek, Hoda Kotb, and Rachel Maddow will inspire patrons to take action, maximize motivation, and be more in the know with top-notch business advice, feel-good quotes, and current events savvy.
Maddow Behind the Mic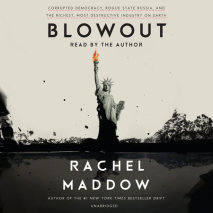 With her trademark black humor, Maddow takes us on a switchback journey around the globe, revealing the greed and incompetence of Big Oil and Gas along the way, and drawing a surprising conclusion about why the Russian government hacked the 2016 U.S. election.
Listeners' Advisory: In addition to narrating her previous New York Times bestseller Drift, Maddow can also be heard on the recent Beastie Boys Book on audio!
Audio Praise for Drift:
"Maddow's narration helps capture her wit, emotion, and passion."—Library Journal
High Holds Alert: Big Names, New Titles!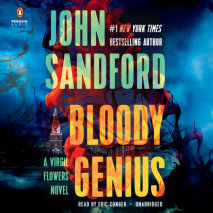 At the local state university, two feuding departments have faced off on the battleground of science and medicine. Each carries their views to extremes that may seem absurd, but highly educated people of sound mind and good intentions can reasonably disagree, right? Wrong. Virgil Flowers is brought in to investigate, and must sort a murderer from mere maniacs.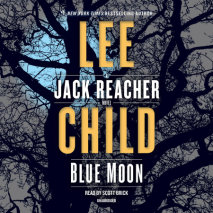 In the next highly anticipated installment of Lee Child's acclaimed suspense series read by Scott Brick, Jack Reacher comes to the aid of an elderly couple…and confronts his most dangerous opponents yet.
Praise for Past Tense
"…another rollicking Reacher road trip that will please fans and newcomers alike."—Library Journal (starred review)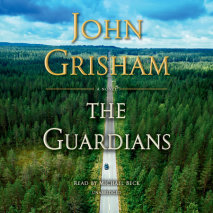 In the small Florida town of Seabrook, a young lawyer named Keith Russo was shot dead at his desk as he worked late one night. The killer left no clues. There were no witnesses, no one with a motive. But the police soon came to suspect Quincy Miller, a young black man who was once a client of Russo's. Cullen Post travels the country fighting wrongful convictions and taking on clients forgotten by the system. With Quincy Miller, though, he gets far more than he bargained for.
A Dose of Audio Inspiration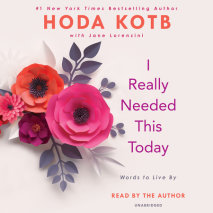 From
New York Times
bestselling author and Today show co-host Hoda Kotb comes an inspiring collection of quotes—drawn from her own personal favorites featured on her enormously popular Instagram account— that offer wisdom, courage, and hope. And read by the beloved Hoda herself!
Listeners' Advisory: Is daily inspiration your jam? Check out Gmorning, Gnight! written and read by Hamilton creator Lin-Manuel Miranda.
Better Your Business with Audiobooks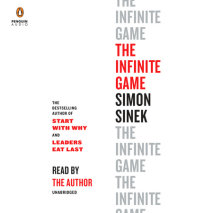 For Simon Sinek's legions of existing fans as well as listeners of big idea audiobooks by Dan Pink, Adam Grant, and Charles Duhigg.
Sinek explains why the ability to adopt an infinite mindset is a prerequisite for any leader who aspires to leave their organization in better shape than they found it.
Listeners' Advisory: Recommend all of Simon Sinek's titles on audio.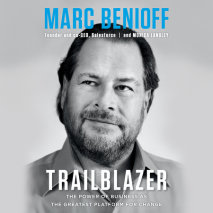 The founder and co-CEO of Salesforce delivers an inspiring vision for the future of business—one in which anyone is empowered to change the world. Whether patrons run a company or lead a small team, TRAILBLAZER explains how anyone can become an agent of change.
An Old Friend Returns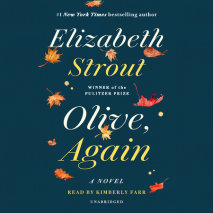 Already deemed "unmissable" in a starred
Booklist
review! Olive Kitteridge is back!
Narrator praise:
"Farr, a veteran performer who also read My Name Is Lucy Barton, narrates magnificently, treating listeners to introspective, thoughtful and humane interpretations of every individual…This is a winning combination of writer and narrator."—Booklist, starred review (Anything is Possible)
Press Play on a Hot-Button Issue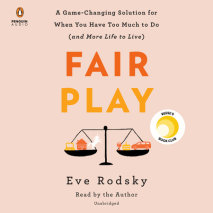 "A hands-on, real talk guide for navigating the hot-button issues that so many families struggle with."— Reese Witherspoon
A revolutionary, real-world solution to the problem of unpaid, invisible work that women have shouldered for too long—from a woman tapped by Reese Witherspoon's Hello Sunshine as the expert on this topic for a new generation of women.
Book Club Alert for BEFORE WE WERE YOURS fans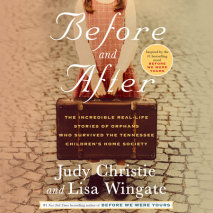 The incredible, poignant true stories of victims of a notorious adoption scandal—some of whom learned the truth from Lisa Wingate's bestselling novel and were reunited with birth family members as a result of its wide reach. Audiobook is read by Emily Rankin, one of the narrators of Before We Were Yours.
More Must-Hear October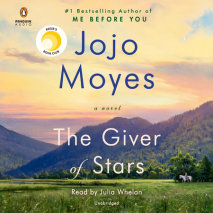 Set in Depression-era America, a breathtaking story of five extraordinary librarians and their remarkable journey through the mountains of Kentucky and beyond, read by all-star narrator Julia Whelan. Also, did we mention these astonishing librarians travel on horseback?! Thank you Jojo Moyes!
Praise for The Giver of Stars:
"[A] homage to the power of reading and the strength of community. . . A must-read for women's fiction."
—Booklist (starred)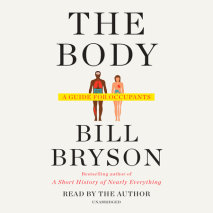 Bill Bryson, bestselling author and narrator of
A Short History of Nearly Everything
, takes us on a head-to-toe tour of the marvel that is the human body. As addictive as it is comprehensive, this is Bryson at his very best, a must-read owner's manual for everybody.
Praise for The Body
"A delightful tour guide. . .Bryson's stroll through human anatomy, physiology, evolution, and illness (diabetes, cancer, infections) is instructive, accessible, and entertaining."
—Booklist, starred review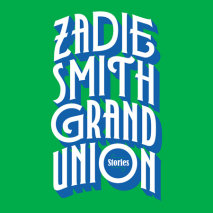 In her first short story collection, Zadie Smith combines her power of observation and her inimitable voice to mine the fraught and complex experience of life in the modern world. Interleaving eleven completely new and unpublished stories with some of her best-loved pieces from
The New Yorker
and elsewhere, Smith presents a dizzyingly rich and varied collection of fiction.
Praise for Grand Union
"Smart and bewitching…The modern world is refracted in ways that are both playful and rigorous, formally experimental and socially aware…" —Publishers Weekly (starred review)
Just in Time for Halloween!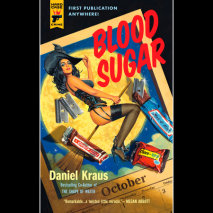 From the dark imagination of New York Times bestselling novelist Daniel Kraus – co-author with Guillermo del Toro of The Shape of Water (which as a film won the Academy Award for Best Picture) – comes a Halloween crime story that's like nothing you've ever heard before.