Awards & Recognition
Hear Ye! Hear Ye! Listening Library's 2019 ALA Award Winners
We have some amazing award-winning titles for you to pass on to the little audiobook listeners in your life, straight from this year's ALA Midwinter meeting in Seattle! 2019's honorees are truly standouts. We hope these stories will find new homes in your collections and in the hearts of your youngest patrons. For more 2019 award-winning titles, check out our ALSC Notable Children's Recordings and YALSA Amazing Audiobooks for Young Adults.
The Newbery Honors are for outstanding contributions to children's literature.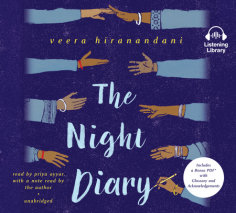 "This rich, compelling story, which speaks to the turbulence surrounding India's independence and to the plight of refugees, should be in all libraries."—School Library Journal, starred review

The William C. Morris Award is given to a debut book published by a first-time author writing for teens.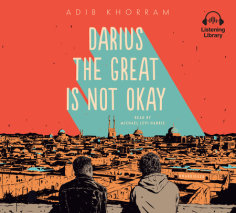 "First-time author Khorram's coming-of-age novel brings to life the sight, sounds, smells, and tastes of [Iran] . . . as it shows how a boy who feels like an outcast at home finds himself and true friendship overseas."
—
Publishers Weekly
, starred review
Other BOT Finalists include: What the Night Sings by Vesper Stamper and Blood Water Paint by Joy McCullough
YALSA Honors are given for excellence in nonfiction for young adults.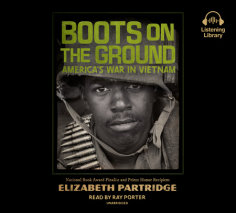 "A necessary, conscientious look at a factious time in American and world history." —Booklist, starred review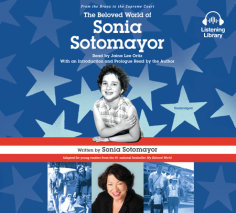 "The account of this exceptional trajectory, told with a storyteller's talent, is filled with a candor and honesty that make her story eminently accessible to young readers. " —Kirkus Review, starred review
Asian/Pacific American Award for Literature
The Asian/Pacific American Award for Literature promotes Asian/Pacific American culture and heritage and is awarded based on literary and artistic merit. This year, Front Desk by Kelly Yang won in the children's literature category and Darius the Great is Not Okay won in the the young adult category.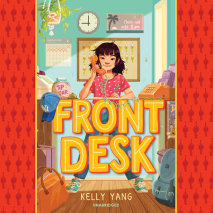 "Many readers will recognize themselves or their neighbors in these pages." —Kirkus Reviews, starred review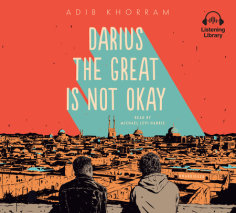 Darius doesn't think he'll ever be enough, in America or in Iran. Hilarious and heartbreaking, this unforgettable debut introduces a brilliant new voice in contemporary YA.
The Sydney Taylor Book Award is presented annually to outstanding books for children and teens that authentically portray the Jewish experience.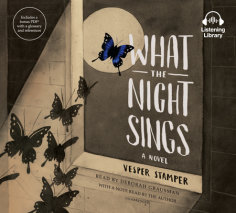 "The narrative is spare but powerful as it depicts the daily horrors of the camps and the struggle to survive, hold on to humanity and, once freed, understand how to live again."—School Library Journal, starred review
The Coretta Scott King Author Honor
The Coretta Scott King Author Honors recognize African-American authors of outstanding books for children and young adults.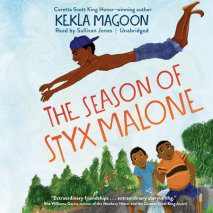 "Interweaving themes of risk taking and trust, betrayal and forgiveness, Magoon crafts a novel that is genuinely funny, heartbreaking, and uplifting–extraordinary, in fact." —Publishers Weekly, starred review
Children's Literacy Legacy Awards
The Children's Literature Legacy Award honors an author or illustrator whose books have made, over a period of years, a substantial and lasting contribution to literature for children through books that demonstrate integrity and respect for all children's lives and experiences. 2019's honoree is Walter Dean Myers.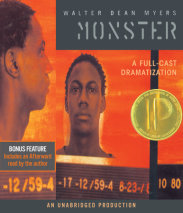 "The production is recorded as a full-cast dramatization, and it's difficult to imagine how it might have been accomplished more effectively. A superb recording of an intriguing work."—AudioFile Earphones Award Winner
Margaret A. Edwards Award
The Margaret A. Edwards Award honors an author, as well as a specific body of his or her work, for significant and lasting contribution to young adult literature. 2019's honoree is M.T. Anderson.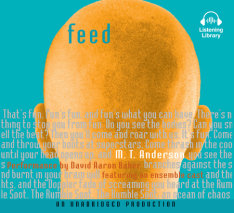 "This satire offers a thought-provoking and scathing indictment that may prod readers to examine the more sinister possibilities of corporate- and media-dominated culture."—Publisher's Weekly, starred review
Pura Belpré Honor Book for Illustration
The award is named after Pura Belpré, the first Latina librarian at the New York Public Library. The Pura Belpré Award, established in 1996, is presented annually to a Latino/Latina writer and illustrator whose work best portrays, affirms, and celebrates the Latino cultural experience in an outstanding work of literature for children and youth. 2019's honoree is Islandborn by Junot Diaz, with illustrations by Leo Espinosa.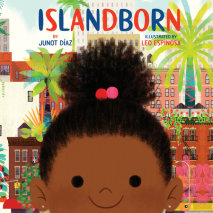 "A sensitive and beautiful story of culture, identity, and belonging—a superb picture book outing for Díaz and one to be shared broadly in a variety of settings." –School Library Journal, starred review