Featured Titles
Hear them on Audio First! Three New Novellas from Ali Hazelwood
Meet demand at your library and give patrons an early Valentine's Day present with the first new Ali Hazelwood 'Audio First' production, UNDER ONE ROOF. And place your library's pre-orders for two more 'Audio Firsts' coming soon: STUCK WITH YOU (March 8) and BELOW ZERO (April 5). All three novellas will also be available as ebook editions from Berkley Jove in summer 2022.
This new audio-first romance trilogy remains set in the world of STEM (like Ali's hit bestseller The Love Hypothesis) and follows three best friends—Mara, Sadie, and Hannah—who learn that when it comes to love and science, opposites may be engineered to attract—but it's the rivals who make you burn. Hazelwood continues to put her unique spin on the romance genre's most beloved tropes. Heartfelt emotion and complex characters combine to create three must-listen audio novellas.
When I first wrote these three stories, many, many years ago (okay, fine: two), they were meant as small gifts for some friends. It's been such an absolute pleasure to rework them with the help of my agent and my editor, expand them, and then dedicate them once again to those very same friends. And it's even more exciting to know that thanks to Penguin Random House Audio they'll be performed by some incredibly talented narrators. I cannot wait for everyone to listen to Mara, Sadie, and Hannah being amazing scientists (and, of course, falling in love!).
Ali Hazelwood
On Sale February 8th! A scientist should never cohabitate with her annoyingly hot nemesis—it leads to combustion.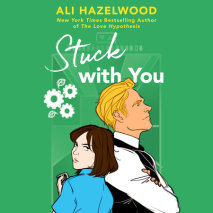 On Sale March 8th! Nothing like a little rivalry between scientists to take love to the next level.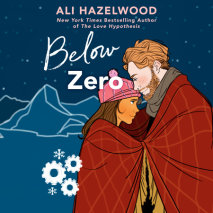 On Sale April 5th! It will take the frosty terrain of the Arctic to show these rival scientists that their chemistry burns hot.