Collection Development, Featured Titles
Good Night Stories for Rebel Girls Narrators Share What Being a Rebel Girl Means to Them
Good Night Stories for Rebel Girls and Good Night Stories for Rebel Girls 2 will inspire young girls (and their mothers, their aunts, their cousins…) to be confident and to dream big. Each of the 200 stories transforms biographies of heroic women from around the globe into a fairy tale. So, trade in princesses for presidents; swap out Cinderella for Cleopatra.
And, since we have such a fierce female cast of narrators, we asked them, "What does being a Rebel Girl mean to you?" Hear what they have to say:
Learn more about the audiobooks and listen to a clip:
"Buy this audiobook for yourself and for the young people in your life. The stories, expertly read by a cast of fantastic performers, are inspiring, moving, and empowering…The lively, engaging performances from narrators Mozhan Marnò, Ashley Judd, Esperanza Spalding, and others propel you to listen to the next profile and then the next."
—AudioFile (Earphones Award Winner)
AVAILABLE AS TWO CD COLLECTIONS FOR LIBRARIES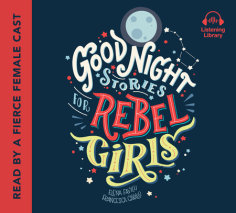 Good Night Stories for Rebel Girls is packed with bedtime stories about the lives of extraordinary women from the past and present.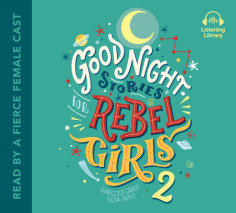 Good Night Stories For Rebel Girls 2 features 100 more bedtime stories inspired by the lives and adventures of extraordinary women, from Nefertiti to Beyonce.
ALSO AVAILABLE AS A COMBINED AUDIO DOWNLOAD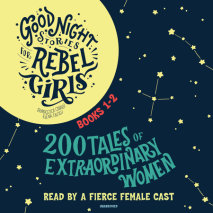 Good Night Stories for Rebel Girls 1-2 packaged together as an unabridged digital download.