Collection Development
February 2019 New York Times Audio Bestsellers
The February NYT Audio Bestsellers list is out, and we're in love! Check out our listens on the list, and make sure your digital catalogues are up-to-date so that you can play matchmaker between your patrons and the perfect audiobook.
---
AUDIO FICTION
#1 Fiction Bestseller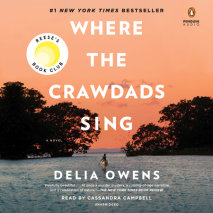 A Reese Witherspoon x Hello Sunshine Book Club Pick and breakout #1 bestseller for multiple weeks in a row,
Where the Crawdads Sing
is an ideal listen for book clubs, car drives, and crafting.
"Narrator Cassandra Campbell serves up a bushel of Carolina accents in this debut novel by nature writer Delia Owens."—AudioFile Earphones Award
#4 Fiction Bestseller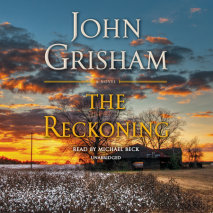 Read by celebrated narrator Michael Beck (the voice of A Time to Kill), #1 bestselling author John Grisham's new novel is his most powerful, surprising, and suspenseful thriller yet. Reminiscent of the finest traditions of Southern Gothic storytelling, and complete with Grisham's signature layers of legal suspense.
#8 Fiction Bestseller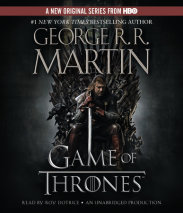 The first audiobook in the epic fantasy series that became the acclaimed HBO show and cultural phenomenon Game of Thrones.
#9 Fiction Bestseller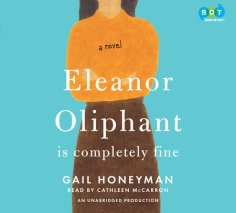 A New York Times Bestseller and Reese Witherspoon Book Club Pick. "Beautifully written and incredibly funny, Eleanor Oliphant Is Completely Fine is about the importance of friendship and human connection. I fell in love with Eleanor, an eccentric and regimented loner whose life beautifully unfolds after a chance encounter with a stranger; I think you will fall in love, too!" —Reese Witherspoon
#15 Fiction Bestseller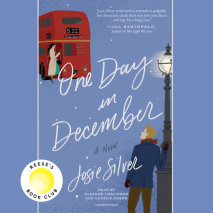 A Reese Witherspoon x Hello Sunshine Book Club Pick. "Get ready to be swept up in a whirlwind romance. It absolutely charmed me."—Reese Witherspoon
AUDIO NON-FICTION
#1 Non-Fiction Bestseller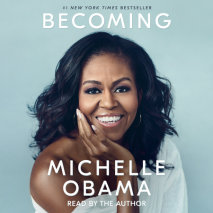 An intimate, powerful, and inspiring memoir written and read by the former First Lady of the United States. An absolutely singular audiobook that is topping bestseller lists around the world.
#2 Non-Fiction Bestseller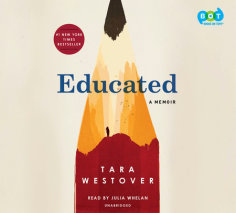 An unforgettable memoir about a young girl who, kept out of school, leaves her survivalist family and goes on to earn a PhD from Cambridge University. One of President Obama's summer reading list picks,
Educated
is a brilliant audio recommendation for many patrons.
"Narrator Julia Whelan's performance is outstanding."—AudioFile Earphones Award
"Raw and unflinching…lyrical and literary."—Library Journal
"Heart-wrenching…a beautiful testament to the power of education to open eyes and change lives."—Amy Chua, The New York Times
#4 Non-Fiction Bestseller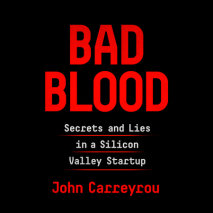 "The story is even crazier than I expected, and I found myself unable to put it down once I started. This book has everything: elaborate scams, corporate intrigue, magazine cover stories, ruined family relationships, and the demise of a company once valued at nearly $10 billion."—Bill Gates
#7 Non-Fiction Bestseller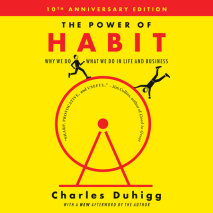 A longtime non-fiction favorite, the audio edition of
The Power of Habit
is perfect to use as a refresher on how to change your habits.
"Mike Chamberlain offers a warm, steady narration, packed with inquisitiveness and enthusiasm. His delivery of the supporting case studies from contemporary business and modern history brings the complexity of the topic to life and keeps listeners engaged."—AudioFile
#10 Non-Fiction Bestseller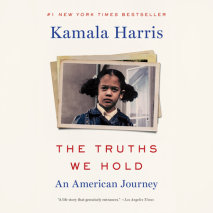 A New York Times bestseller from one of America's most inspiring political leaders, this is an audiobook about the core truths that unite us, and the long struggle to discern what those truths are and how best to act upon them, in her own life and across the life of our country.
#12 Non-Fiction Bestseller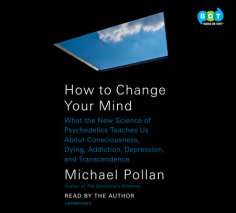 A brilliant and brave investigation into the medical and scientific revolution taking place around psychedelic drugs–and the spellbinding story of his own life-changing psychedelic experiences. When Michael Pollan set out to research how LSD and psilocybin (the active ingredient in magic mushrooms) are being used to provide relief to people suffering from difficult-to-treat conditions such as depression, addiction and anxiety, he did not intend to write what is undoubtedly his most personal book.
#13 Non-Fiction Bestseller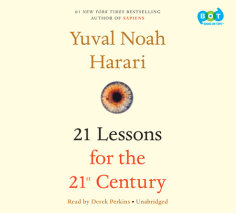 For your patrons who love deep dives into current events and contemporary philosophy, Yuval Noah Harari's
21 Lessons for the 21st Century
is a probing and visionary audio investigation into today's most urgent issues as we move into the uncharted territory of the future.
"A sobering and tough-minded perspective on bewildering new vistas."—Booklist, starred review
"Magnificently combining historical, scientific, political, and philosophical perspectives…Despite the title's reference to 'lessons,' his tone is not prescriptive but exploratory…This well-informed and searching book is one to be savored and widely discussed."—Publishers Weekly, starred review
"Fascinating…a crucial global conversation about how to take on the problems of the twenty-first century."—Bill Gates, The New York Times Book Review
#14 Non-Fiction Bestseller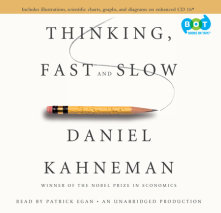 The guru to the gurus at last shares his knowledge with the rest of us. Nobel laureate Daniel Kahneman's seminal studies in behavioral psychology, behavioral economics, and happiness studies have influenced numerous other authors, including Steven Pinker and Malcolm Gladwell.