Collection Development
Fantastic Fairytales for Families
Whether you're driving down the road or journeying across the country, audio tales full of magic, monsters, and meandering adventures will have the entire family hanging on to every word.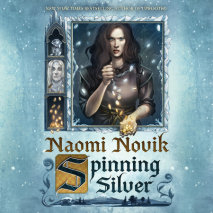 Miryem is the daughter and granddaughter of moneylenders, but her father's inability to collect his debts has left his family on the edge of poverty—until Miryem takes matters into her own hands. Hardening her heart, the young woman sets out to claim what is owed and soon gains a reputation for being able to turn silver into gold. When an ill-advised boast draws the attention of the king of the Staryk—grim fey creatures who seem more ice than flesh—Miryem's fate, and that of two kingdoms, will be forever altered.
Ever since he was a dwarfling, Borlen (nicknamed "Grump") has dreamed of visiting The Surface, so when opportunity knocks, he leaves his cavern home behind. At first, life aboveground is a dream come true. Queen Elfrieda Veronika Ingrid Lenore (E.V.I.L.) is the best friend Grump always wanted, feeding him all the rubies he can eat and allowing him to rule at her side in exchange for magic and information. But as time goes on, Grump starts to suspect that Queen E.V.I.L. may not be as nice as she seems…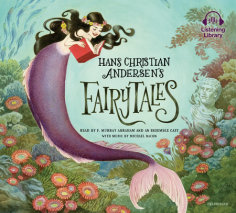 Unlike the Brothers Grimm, who collected and retold folklore and fairy tales, Hans Christian Andersen adopted the most ancient literary forms and distilled them into a genre that was uniquely his own. His fairy tales are remarkable for their sense of fantasy, power of description, and vivid imagination. They are like no others written before or since.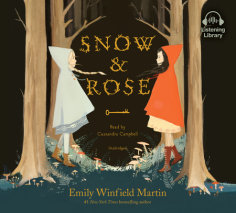 Snow and Rose didn't know they were in a fairy tale. People never do…once, they lived in a big house with spectacular gardens and an army of servants. Once, they had a father and mother who loved them more than the sun and moon. But that was before their father disappeared into the woods and their mother disappeared into sorrow. This is the story of two sisters and the enchanted woods that have been waiting for them to break a set of terrible spells. In Snow & Rose, bestselling author-illustrator Emily Winfield Martin retells the traditional but little-known fairy tale "Snow White and Rose Red."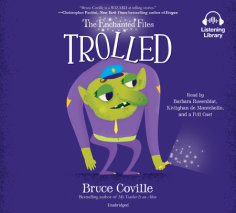 A proper troll should: 1. Avoid thinking or feeling! (Feelings? Blech!), 2. Love burping and farting! (But who doesn't?), 3. And, most important, despise humans!
But Ned is not just any troll. Even though Ned is nearly seven feet tall, with a nose the size of a pickle, Ned has a heart full of LOVE! A heart that swoons over poetry and craves true friendship!