Collection Development
Harvest these must-have Fall '16 CD Drop-Ins for your collection
Feast your ears on this bounty of new Fall '16 listens by bestselling authors Paulo Coelho, Helen Fielding, Robert Harris, and Anne Rice!

SOP customers: Please note these drop-in titles did not appear in our Fall '16 catalog and are not ranked; they must be added to any Smart Ship orders.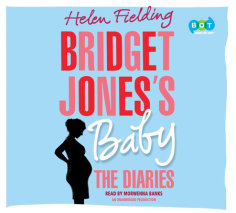 On Sale 10/11/16
Soon to be a major motion picture, in theaters 9/16/16, starring Renée Zellweger, Colin Firth, and Patrick Dempsey! Bridget Jones, beloved Singleton and global phenomenon, is back with a bump. While the movie introduces a new love interest with Patrick Dempsey's character, the audiobook brings back fan favorites Mark Darcy and Daniel Cleaver, making it a must-listen for series fans. Bridget Jones's Baby is the third audiobook in this four-part series, connecting Bridget's story in The Edge of Reason to her future in Mad About the Boy. Fans will finally learn how Bridget came to be a mum (and how she survived nine months without wine!)
Audio Praise for Bridget Jones: Mad About the Boy:
★ "Brilliant narration will have listeners cheering Bridget on, and makes this audiobook a must-listen."—Publishers Weekly, starred review
"Listeners can be reassured that despite the intervening years, Bridget is as irrepressible as ever."—Booklist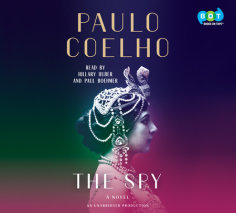 Reader TBA
On Sale 11/15/16
International bestselling author Paulo Coelho brings to life one of history's most enigmatic women: Mata Hari. The story of her celebrated yet mysterious life as an exotic dancer and courtesan, and her controversial execution as a spy during the First World War unfolds as a fascinating first-person narrative of self-creation and bravery. Told through a series of letters, listeners will feel as though Mata Hari is speaking directly to them, as her remarkable voice is captured in this one-of-a-kind listen. From the exotic island of Java to the glamorous streets of Paris, Coelho effortlessly sweeps listeners away to another time and place. Mata Hari's story is almost too extraordinary to be true and Coelho's reimagining of her incredible life will appeal to historical fiction fans.
Audio Praise for Paulo Coelho:
"Listening to Jeremy Irons makes one forget everything but his voice…Coelho's language is lush, and his rhythmic archaic sentence structures ring true to the period…[An] impeccable performance."
—AudioFile (Manuscript Found in Accra)
"Coelho's rich, poetic book…is ideal for audio listening."—AudioFile (Aleph)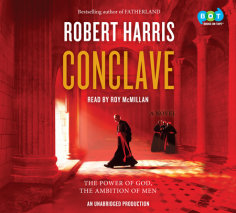 Reader TBA
On Sale 11/22/16
Robert Harris delivers a ripped-from-the-headlines story, giving listeners his most compelling audiobook yet. Intertwining fact and fiction, Harris has done extraordinary research to shed light on one of the most shrouded places on earth: the Vatican. Harris is a master of combining historical detail with the action and suspense of a thriller. Patrons interested in religion and history, as well as fans of fast-paced historical fiction, will enjoy this audiobook.
Audio Praise for Robert Harris:
"[The] perceptive and dynamic reading enlivens the prose in ways that print cannot, capturing nuances and immersing listeners in the characters and their times."—Booklist, starred review (Dictator)
Read by Simon Vance
On Sale 11/29/16
From Anne Rice, conjurer of the beloved bestsellers Interview with the Vampire and Prince Lestat, an ambitious and exhilarating new listen, uniting tales of the ancient world with the legends of the Vampire Chronicles. Plus, acclaimed narrator Simon Vance returns! Listeners have come to know him as the voice of Prince Lestat—Publishers Weekly raves "his rendition of Lestat is spot-on."
Audio Praise for Prince Lestat:
"[Simon Vance] wonderfully envelop[s] the listener into Rice's world of vampires. Vance artfully bestows an elegance that Lestat's character commands…with a skill few narrators can match."—Booklist

View the full BOT Fall '16 CD and Large Print SOPs and Audio Download Exclusive featured collections below—an easy way to add titles to your cart: