Featured Titles
Dorothy Dunnett's Legendary THE LYMOND CHRONICLES on Audio
Scottish author Dorothy Dunnett's The Lymond Chronicles is a classic series within historical fiction. The first book, The Game of Kings, was first published in 1961 and has continuously found fans every year since. Dunnett's series and writing are widely praised; in fact, The New York Times said: "Dorothy Dunnett is a storyteller who could teach Scheherazade a thing or two about suspense, pace and invention."
You'll want your library to have this collection on hand. Dunnett's fans, as well as patrons who don't know the series, will want to dive into this sweeping story since this Scottish series is narrated by a Scottish narrator. David Monteath is a classically trained actor who draws the listener into the medieval world Dunnett has written and brings beloved characters to life.
Learn more about each audiobook and listen to a clip below!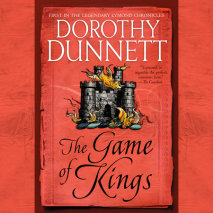 In this first book, Francis Crawford of Lymond, traitor, murderer, nobleman, returns to Scotland to redeem his reputation and save his home.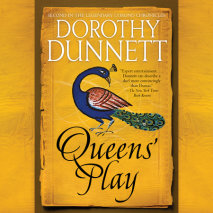 This second book follows Francis Crawford of Lymond who has been abruptly called into the service of Mary Queen of Scots.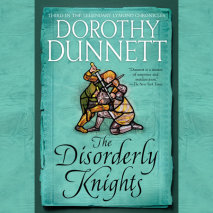 This third volume takes place in 1551 when Francis Crawford of Lymond is dispatched to embattled Malta, to assist the Knights of Hospitallers in defending the island against the Turks. But shortly the swordsman and scholar discovers that the greatest threat to the Knights lies within their own ranks, where various factions vie secretly for master.

---
Praise for Dorothy Dunnett's The Lymond Chronicles:
"Dunnett has been dubbed the world's greatest living historical writer, and her books are an addiction."—
Library Journal
"Vivid, engaging, densely plotted….Dunnett is a master of suspense and misdirection."—The New York Times
"A masterpiece of historical fiction."—The Washington Post
"Her hero, in his rococo fashion, is as polished and perceptive as Lord Peter Wimsey and as resourceful as James Bond."—The New York Times Book Review
---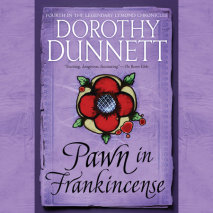 In this fourth book, Francis Crawford of Lymond desperately searches the Ottoman empire for his kidnapped child while ostensibly engaged on a mission to the Turkish Sultan. At stake is the political order of three continents, for Lymond's child is a pawn in a cutthroat game whose gambits include treason, enslavement, and murder.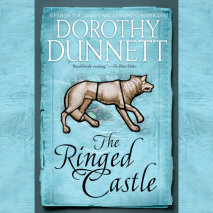 Fifth in the series, The Ringed Castle leaps from Mary Tudor's England to the barbaric Russia of Ivan the Terrible. Francis Crawford of Lymond moves to Muscovy, where he becomes an advisor and general to the half-mad tsar.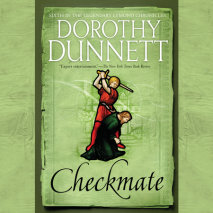 Sixth in the series, Checkmate takes place in 1557, where Francis Crawford of Lymond is once again in France, leading an army against England. But even as the Scots adventurer succeeds brilliantly on the battlefield, his haunted past becomes a subject of intense interest to forces on both sides.