Discussion Guide: Sharp Objects (Movie Tie-In)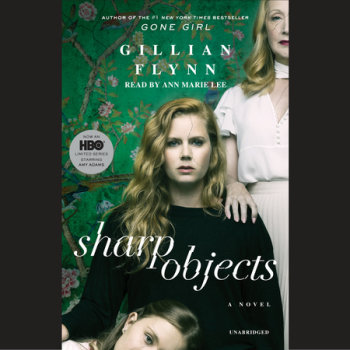 1. Soon after arriving in Wind Gap, Camille reflects, "Curry was wrong: Being an insider was more distracting than useful." What exactly was Curry wrong about? What advantages did he think Camille's "insider" status would bring with it? Was he, ultimately, wrong?
2. After ten years of abstinence, what is it that motivates Camille's promiscuity during her return to Wind Gap? What do you make of her choice of partners—both relative outsiders in the town?
3. Does Camille deliberately sabotage her relationship with Richard? Could they have made a good couple?
4. Driving through Wind Gap, Camille describes the character of each distinct section of town, including its architecture: often poorly executed renovations and new construction. What do you make of her critiques? How are their homes symbolic of the people of Wind Gap?
5. Does Amma feel real affection for Camille? What are her motivations for getting closer to Camille?
6. What similarities do you see between Camille and Amma? What similarities do you think Camille sees?
7. Why is Amma so obsessed with her dollhouse? What significance does it hold for her?
8. Camille is addicted to "cutting," a form of self-harm. Why do you think she specifically cuts words into her skin?
9. Camille is shocked when her suspicions about Marian's illnesses are confirmed. Do you think she believes Adora deliberately killed Marian? Do you believe Marian's death was intentional?
10. Is there goodness in Adora? Are there any moments when she seems to you more human, or more kind?
11. How would you describe Alan—a man who, as Camille says, never sweats—living among so much anxiety? Do you see this type of contrast—between cleanliness and filth, order and disorder—elsewhere in the book?
12. The story about cutting off her own hair before school-picture day is attributed both to Ann and to Camille. Why do you think the author makes this connection?
13. Discuss the role of substance abuse in the book. How does it define the characters, their behavior, and the town of Wind Gap? How does it contribute to the telling of the story, as the focus—and the substances themselves—intensify during the course of the book?
14. Discuss the theme of violence throughout the book, including animal slaughter, sexual assault, cutting, biting, and, of course, murder. What do you make of the way residents of Wind Gap respond to violence?
15. "A ring of perfect skin." One on Camille's back, another on her mother's wrist. What significance does this have? How alike are Camille and her mother? In what crucial ways are they different?
16. Why does Camille allow herself to be poisoned by Adora?
17. In describing her crimes, Amma recalls happy, "wild" times with Ann and Natalie. Why isn't Amma able to keep these girls as friends? Do their violent undercurrents doom these friendships to fail, or could they have been overcome?
18. As a reporter, Camille often has to distinguish between original quotes and quotes that are influenced by "true crime" dramas. What is the author saying about our society and our exposure to crime stories? Are the police working the case also guilty of this pop-culture shorthand?
19. At the end of the book, Camille isn't certain of her answer to one key question: "Was I good at caring for Amma because of kindness? Or did I like caring for Amma because I have Adora's sickness?" What is your opinion?
20. How important do you think the outward appearance of the people in Sharp Objects is to their personalities? Ugliness and beauty are themes throughout the book, but are they the key themes? Or do the characters rise above the visual?