Discussion Guide: Special Topics in Calamity Physics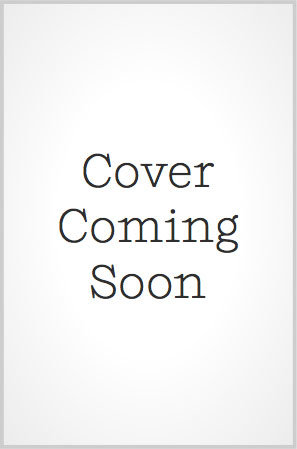 INTRODUCTION
Special Topics in Calamity Physics, the dazzling debut of Marisha Pessl, is a buoyant combination of comedy, tragedy, mystery, and romance, a story of disturbing secrets and the eccentric high school student who uncovers them. In vivid prose sprinkled with literary and cultural references, Pessl weaves a complicated tale of self-awakening in a postmodern world.
Blue van Meer is the precocious only daughter of a dashing and scholarly father. After her mother's death in a car accident when Blue is six, they hit the road together, traveling between her father's ever-changing teaching positions in obscure college towns. While Blue's intellectual gifts have been nurtured by her devoted father, she has never had a real home or friends. Instead, she has been raised on her father's voice and on the literature and political history that he thrives on.
Enter Hannah Schneider and the Bluebloods, an enigmatic clique at St. Gallway, the private school Blue enters for her senior year. Hannah is the gorgeous, mysterious mentor to a select group of St. Gallway seniors, and she invites dutiful and shy Blue to join them. A film studies teacher, Hannah is alluring and unconventional, "the lone bombshell slinking into a Norman Rockwell," who treats the students as friends and equals. For the first time in her life, Blue finds herself drawn out of the insular family world she and her father have created, and into the lives of these maverick and beautiful peers.
But after a suspicious death at Hannah's house, this new world raises some disturbing questions, and Blue's life begins to come "unstitched like a snagged sweater." Who is Hannah Schneider and why is she so interested in Blue? Does Blue's narcissistic father really love constant travel, or is he running away from more than the ghost of her mother? What really happened the day her mother died? Who can Blue really trust?
In one life-changing year, Blue will unveil a mystery bigger than her own life. Along the way she will learn to act like a teenager, to love unexpectedly, and to think for herself. Special Topics in Calamity Physics is a coming-of-age tale and a disturbing mystery, a snapshot of the dark relationship between ideology and violence but also the poignant tale of a young woman learning to stand on her own. Pessl is a virtuosic writer, energetic and erudite, perceptive about relationships, history, and politics, and able to paint a portrait of contemporary youth alongside a complicated picture of the political battles waged by their parents' generation. Starting with a "Core Curriculum," and complete with citations, Web sites, footnotes, and even a final exam, Pessl guides us through the dynamic evolution of Blue van Meer, named after a butterfly, from cocooned caterpillar to free-flying individual.
ABOUT MARISHA PESSL
Marisha Pessl graduated Phi Beta Kappa from Columbia University.
A CONVERSATION WITH MARISHA PESSL
Special Topics in Calamity Physics is your first novel. What was the inspiration for this very original story? How and when did you begin writing it?
I began the book when I was twenty-four and, until I moved to London, lived something of a double life working as a financial consultant during the day and writing at night, sometimes all night. Given my tendency to fall asleep at my desk, my dazed and often nonsensical answers to my boss's questions, I do think my coworkers suspected I was up to something—but were too afraid to ask what it was!
In terms of a germinating idea, I began with character—Blue's voice first, then Gareth, the dynamic of father and daughter. Where I grew up in North Carolina, many children were home schooled, and I always found that so unusual and mysterious: what it would be like to have your parent quite literally your teacher, how powerful yet isolating it might be. On one hand, to have a gifted, multilingual professor tutoring you privately every day would be tremendous; intellectually you'd be leaps and bounds ahead of the other students. And yet you'd miss out on that very American, Sixteen Candles schooling: the cliques, the cheerleaders, the plays, the P.E., Friday night dances in the cafeteria, slow-dancing with a clammy-handed kid to "Stairway to Heaven." What kind of person would you become, how would you interact with the world, if, in that section of your life, you had a blank page? Blue tiptoes out of that question.
Blue van Meer is a great narrator, one whom the reader can trust but who undergoes a rapid evolution. What do you like most about her?
On the surface she's quite shy and unassuming, perceives herself as something awkward and ordinary, totally camouflaged by her environment. And yet her inner life is Dickensian, teeming with incessant observations about people, her surroundings, the world, scientific theory, life, love. I like this juxtaposition, the idea that there are people moving through the world, people you wouldn't look at twice, who are brilliant, painfully human, great. Blue really tries for the truth too—something else I like about her. She tries her utmost to be a reliable and judicious narrator, even though, given the calamitous events of her life, it's nearly impossible. Unlike her father, she has no ego, and doesn't mind how naïve, blind, or, most embarrassing of all, uncool she comes across in the narrative, which is more than you can say for other first-person narrators who don't think twice about manipulating events simply to make themselves look good.
How did you get the idea for the Core Curriculum format? How much do individual chapters follow the plots and/or characters of their namesakes?
After I completed a first draft of the novel, I wanted to find an inventive way Blue would organize the many parts of her story. Unlike me, who (as you'd realize if you ever glimpsed the desk in my office—if it is a desk under there; one can't be sure) doesn't mind chaos, clutter, and pandemonium, Blue has a scientific mind; she loves order, classification, responsible and unambiguous labeling. I was interested, too, in how the books we read—those that are life-changing—stop belonging to the author but become our own in a way that has little to do with the actual narrative, themes, or characters. They take on a different life and meaning, one that is personal to the reader. When I first read To Kill a Mockingbird, for example, I was spending the summer with my family in Venezuela, and read the book sprawled on the stern of my uncle's boat as we toured tiny uninhibited beaches off the coast. So whenever I hear the title, I think of that boat, the great El Caramelo Cinqo, and the music, Juan Luis Guerra's "Burbujas de amor," the unseen threat of sharks and scorpions, how I couldn't tear myself from the book to reapply sunscreen, ending up with the cruelest sunburn of my life—I picture all of this long before I picture Scout or Boo Radley. In this vein, the book titles of Calamity Physics take on new and often humorous connotations informed by the events of each chapter yet remain rooted in their grand tradition as works of the Canon. It also felt like the appropriate choice for Blue because she filters every experience—even the harrowing and heart wrenching—through a certain book or two that she's read. It's her reassurance, how she's able to absorb things. For readers inclined toward sleuthing, too, every section contains a clue hinting at the reason why Blue named each section what she did. Each chapter comprises a tiny mystery, so to speak, some obvious, others not.
Blue's father, Gareth, is both seductive and a little unsettling. How did you manage to strike such a fine balance in tone while writing about him? Which of his traits do you find most attractive?
I didn't think about this balance, actually. My intention as a writer was to make him—all of the characters—as fully realized and real as I could, to see them as people, with as many strengths and weaknesses as the rest of us. Gareth is magnetic, which has to do with his confidence and wit, but also the brazen way he voices his opinions. When it comes to what he believes—what he loves, hates—he doesn't hold back, and this can be deeply attractive to other people, particularly in today's world, where many are afraid to stand up, express themselves, go against the grain, be unpopular. History is full of men who can manipulate a crowd, inspire them to do jaw-dropping things, not by force, but simply by speaking. It's a fascinating and unsettling phenomenon.
Names are important in this book, whether they be nicknames or alibis. Can you describe for us how you came up with the Blueblood's individual and collective names? Why does the word blue—most obviously as a name, but also in describing cars and nights and eyes—recur so often? What significance does it have for you?
At the risk of sounding somewhat mystical, I simply go with my gut when I'm christening characters. I try to determine if the name matches the face and body of the person I see in my head. It's very much like being a shoe salesman: you have to find the right pair of shoes for them to walk around in. They can't be too big, flashy, or impractical. (If there's one thing I hate in novels is when a character who has buggy eyes and walks hunched over with a cane has a name like Bulge E. Stoops.) The name must fit just right, be comfortable, practical for the long haul, yet in accordance with their style and personality. Funnily enough, I wasn't a huge fan of "Hannah Schneider," but every time I tried to change it, it felt so outrageous and wrong, I had to change it back. Nothing else worked for her. She really wanted to wear those rather ordinary shoes—so I let her.
Certainly, if the book had an overriding hue, a lens through which we'd see all the characters and events, it would be dark blue, implying beauty, sadness, and secrecy. Apart from countless cultural connotations of the color—singing the blues, Picasso's Blue Period, blue sky (happiness, but also a knack for creating something from nothing)—it signifies morality and strength, two of Blue's prevailing qualities.
The book ends with a lot of unanswered questions. We'd love it if you could tell us the correct answers to the quiz at the end! Any hints?
Having suspected some readers will hope they can e-mail me, entreat to my softer side, get me to clarify everything using Excel spreadsheets and flow charts, I've sadly decided no reader can know more than Blue. It wouldn't be fair if you were able to go over her head and speak directly to the Chairman of the Board. I will say, however, that all information you need for the Final Exam exists between the covers of the book, so it's possible you can piece the puzzle together better than she can. You might find something she's missed—or only pretended to miss.
What books or authors have been particularly influential in your life?
Like Blue, I spent my childhood reading big, dense books, from the Victorian to the Russian to the Gothic to the American Modernists. I love good old-fashioned storytelling, writers who spin a haunting tale, mastering character and plot, crafting a detailed world you can, as a reader, disappear into for days on end—Dickens, Austen, the Brontë sisters, Dostoyevsky, Fitzgerald, Hemingway, Tolstoy. At the same time, I love language and am inspired by contemporary writers who are genius wordsmiths at the sentence-by-sentence level: Chabon, Franzen, Eugenides. Charles D'Ambrosio is also pretty dazzling.
I think every writer has another novelist who's bewitched them, and in my case (it will come as no surprise, as his giant shadow drifts in and out of Calamity Physics), it's Nabokov. He mastered everything I'm secretly zealous about, writing-wise: every sentence glows, his plots are flawless, descriptions gaspingly real, themes—the sadness of exile, obsessive love, childhood, problems of knowledge and memory—always relevant. He was in such control of his narratives, he had time to construct cat-and-mouse games for his readers. His books are civilizations you can mine endlessly (if you're into that kind of thing) and intellectualized entertainments (if you're not).
Will we see more of Blue van Meer in future work? Are you working on a second novel?
I am working on my second novel, filled with new locations and new characters, so I don't think Blue (or Gareth, for that matter) will make an appearance. I do suspect in future books one of them will appear—even if it's just a Hitchcock cameo.
DISCUSSION QUESTIONS
Blue describes herself as a "Jane Goodall," an observer not a main actor. She is quiet, in thrall to her father, bookish, and solitary. What did you think of her when we first meet her? How does she change over the course of the novel? At the end, what new characteristics has she acquired?
 
Her father, Gareth van Meer, is her opposite: charming and callous, verbose and secretive. He dazzles women, is adored by his students, and is completely committed to his daughter. Yet there are clues that all is not right with Gareth. Go back to some passages in the book where Blue hints that he is hiding something, such as when she describes her frightening apprehension, at the age of eleven, that he is a "terrifying, red-faced stranger bearing his dark, moldy soul" (p. 33). What is your opinion of him at the novel's conclusion?
 
The relationship between Blue and her father changes over Blue's senior year. At the start she loves and trusts him unconditionally, but at the end she has hard questions for him. How does Blue's attitude toward him begin to change? Does he alter the way that he treats her? Try to imagine their future relationship; how might they feel toward each other?
 
The death of Hannah Schneider, movie-star beautiful and charismatic, is the mystery at the heart of the novel. Who was Hannah Schneider? What does Blue learn about her past, and about how they are linked? Do you have sympathy for Hannah? Was she well-intentioned or do you think she was disturbed and dangerous?
 
Hannah takes Blue under her wing and includes her in the group of students, the Bluebloods, that she has befriended and mentored. Why is she so interested in Blue? How does she encourage Blue to act? Try to think of what she provides for each of them that they wouldn't otherwise have, the way she "reads" each of them "so you thought you were her favorite paperback" (p. 322). Is she a good influence on Blue and the others?
 
Small-town America is also a subject of this book; Gareth is a "perennial visiting lecturer," who raises Blue in a series of obscure towns throughout America. Think back to some of the places that they have lived, and the accompanying Americana—the Wal-Marts, chain restaurants, and suburbs that Blue and her father drift through. How would you describe this America? How is it different from other, more mainstream, depictions of the country? Do you recognize these places? What do you think Blue thinks of them?
 
Zach Soderberg seems to Blue at first to be bland and simple, a regular guy who does not attract her as the wild and nonconformist Bluebloods do. But what does Zach offer that the others cannot? What do you think he sees in Blue? Why do you think the Bluebloods are so disparaging toward him? What role does he play in Blue's transformation?
 
Blue calls her father's endless stream of romantic conquests "June Bugs," saying "Dad picked up women the way certain wool pants can't help but pick up lint" (p. 29). What is her relationship to some of these women like? Does she grow more sympathetic to them? Consider some of the specific encounters Blue has with women Gareth is involved with. What does the incident with "Kitty," in particular, teach her?
 
The Bluebloods are mesmerizing but merciless and are at first cruel even to Blue. How would you describe them as a clique? Individually? Which of them grow more sympathetic, and which become kinder toward Blue? Are any of them redeemed by the end of the story?
 
The relationship between ideology and violence is a subtext that turns into a main theme. Who is particularly ideological or political in this book? What do they believe in and advocate for? Try to trace Gareth van Meer's beliefs, in particular, by returning to earlier passages in the novel where Blue mentions his ideas, reading material, or lectures.
 
At the end of the book, Blue is faced with a hard choice about the information she has uncovered. How does she act and why? Though he never says, do you think her father is proud of her ultimate decision about the secret she uncovers? What does her decision, which costs her plenty, tell you about Blue's morals and inner strength? What would you have done?
 
Much of the investigation that Blue undertakes depends on her interpreting various clues and events correctly. Sometimes she succeeds, sometimes she fails. Who attempts to mislead her, and how do they do it? What enables her to grow better at understanding the machinations of the adults around her? Do you agree with her final assessment of the mystery at the heart of her origins and of the novel? Or do you agree with Gareth that "we are under an invincible blindness as to the true and real nature of things" (p. 261)?