Discussion Guide: White Houses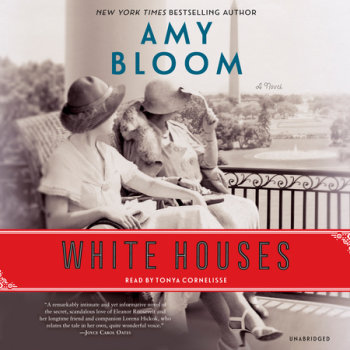 1. White Houses is a fictional account of relationships and events that happened from the 1930s to the '60s. Did any historical information in the book interest or surprise you? Did you know anything about the Lindbergh baby kidnapping, the affair between Eleanor Roosevelt and Lorena Hickok, or FDR's affairs before reading the book?
2. Lorena had a very difficult childhood, filled with poverty, violence, and uncertainty. Eleanor's childhood was also fraught with violence and uncertainty, but she still had every opportunity and comfort, because she was a Roosevelt. How do you think their backgrounds affected who they became as adults, in both their personal and professional lives? Did it affect the dynamics of their relationship?
3. Lorena's short time in the circus introduced us to many unforgettable and unique characters on the outskirts of society. Who do you think Lorena most related to? Did you relate to any of them?
4. Lorena and Eleanor shared a love that was taboo because of how people viewed sexuality at the time and Eleanor's high-profile marriage. How do you think their love story would play out today? Do you think it would have ended differently, or the same?
5. Lorena and FDR shared a complicated relationship—he was her president and her friend, and also her lover's husband. How did this affect Lorena's relationship with FDR, and her relationship with Eleanor?
6. White Houses is told from Lorena's perspective—a woman on the sidelines of history who was literally cropped out of photos. How do you think her view of history differs from how other people viewed it? How do you think Eleanor and Lorena's story would have changed if it was told from the perspective of Eleanor, or FDR, or anyone else who worked at the White House?
7. Eleanor Roosevelt was a groundbreaking First Lady, a politician and activist in her own right, who even publically disagreed with her husband's politics from time to time. Were you familiar with Eleanor Roosevelt's work before this novel? Were you surprised by her politics and behavior, given the period she lived in? What could women today learn from her approach to politics?
8. Before covering the White House, Lorena established herself as a respected journalist. How does her relationship with Eleanor affect her professional aspirations? Do you agree with the decisions she makes regarding her career?