Discussion Guide: Lucky Us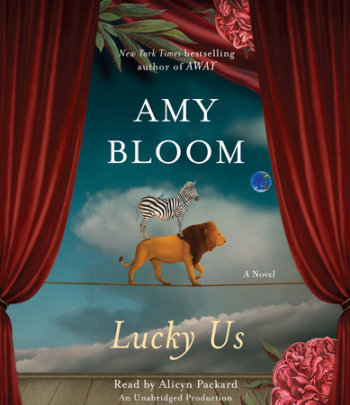 1. The day that Eva's mother leaves her at her father's house is the day that Eva loses one family and starts another. Have you ever been in a place where you have had to create a new family around yourself? What were some of the best parts? The worst parts?
2. Edgar's mother once told him, "It's good to be smart, it's better to be lucky." What do you think about that statement after finishing the novel? If you had to choose, would you rather be lucky or smart?
3. Iris's ambition is what sets Eva and Iris on the road at the beginning of the novel. How does Eva's ambition differ from Iris's? Which sister, do you think, is more successful?
4. Eva and Iris find themselves having to constantly reinvent their identities as they travel around America. Has there ever been a time when you've reinvented yourself? Was it difficult to do?
5. Though so much of the novel focuses on Iris's search for love, the relationship between Eva and Gus also becomes a central pillar. What do you think of their love for each other? How does their relationship compare with Iris's experiences?
6. At one point, Eva says, "I looked for mothers the way drunks look for bars." Do you think Eva ever found her mother figure? If so, who was it? If not, what family figures did she create instead?
7. Iris writes to Eva about memory: "I remember some things at a gallop, some moments from Ohio bearing down upon me in huge detail, and other things that are no more than small leaves floating on a stream. Memory seems as faulty, as misunderstood and misguided, as every other thought or spasm that passes through us" (p. 97). Do you think Iris is right about memory here? How do memory and forgiveness tie into each other?
8. Who was your favorite addition to Iris and Eva's family and why? Francisco? Clara? Danny? Gus?
9. Each chapter is titled with song lyrics from the period, evoking the richness of the music during that era. What connection do you find between music and reading? How can music add new dimensions to a story?
10. The adventures of the novel begin after a few photographs on a beach surface. The novel ends with another photograph on a beach. How have the roles of Eva and Iris changed since then, and how has the role of photographs changed? Can a photograph ever fully capture a moment?