Discussion Guide: His Dark Materials: The Amber Spyglass (Book 3)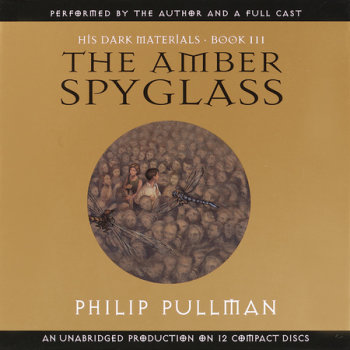 1. Dust, Dark Matter, and Sraf are three different names for the same material. How do these names reflect the different worlds they come from? What attitudes and feelings does each society have about this material?
2. Why do you think the subtle knife breaks when Will thinks of his mother? When the knife breaks, do you think Mrs. Coulter is aware of her influence on Will? Are there any connections between Mrs. Coulter and Will's mother?
3. In each book of the His Dark Materials trilogy, a special device (such as the alethiometer, the subtle knife, or the amber spyglass) is introduced in connection with the pursuit of Dust. What are the different properties of each instrument? How does each instrument reflect the personality of the person that uses it (i.e., Lyra, Will, and Dr. Malone)?
4. When asked to mend the subtle knife, Iorek is hesitant: "Sometimes a tool may have other uses that you don't know. Sometimes in doing what you intend you also do what the knife intends, without knowing." What do you think the knife's intentions are? Based on these intentions, who do you think created the knife and for what purpose?
5. By the end of The Amber Spyglass, what similiarites can you see between Lyra and Mrs. Coulter? How is Lyra's storytelling different from Mrs. Coulter's lying?
6. In The Amber Spyglass, Mrs. Coulter goes through a dramatic transformation as her maternal feelings for Lyra break through to the surface. What is the catalyst for this change?