Collection Development
December 2019 New York Times Audiobook Bestsellers
'Tis the season for holiday road trips with audiobooks! These December New York Times bestselling audiobooks make for excellent recommendations to patrons for the road ahead.
---
#1 Fiction Bestseller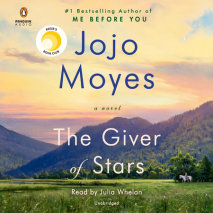 A Reese Witherspoon x Hello Sunshine Book Club Pick, narrated by Audie Award-winning narrator Julia Whelan. Set in Depression-era America, a breathtaking story of five extraordinary women and their remarkable journey through the mountains of Kentucky and beyond, from the author of
Me Before You
.
"I've been a huge Jojo Moyes fan. Her characters are so compelling…It's such a great narrative about personal strength and really captures how books bring communities together."—Reese Witherspoon
#2 Fiction Bestseller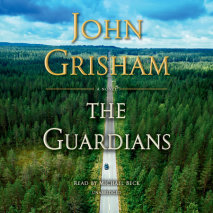 In this #1
New York Times
bestseller, John Grisham delivers a classic legal thriller—with a twist.
"Terrific…affecting…Grisham has done it again."—Maureen Corrigan, The Washington Post
#5 Fiction Bestseller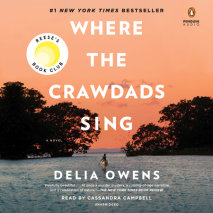 A Reese Witherspoon x Hello Sunshine Book Club Pick and runaway #1 bestseller,
Where the Crawdads Sing
is a must-have audiobook for your collection.
"[Narrator Cassandra] Campbell's accents give the mix of classes and regions in the story the same realistic detail Owens provides for the marsh…Prepare to be enchanted and haunted."—AudioFile Earphones Award
#6 Fiction Bestseller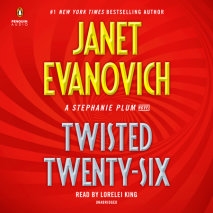 This isn't just another case. This is family. How far will Stephanie Plum go to protect the one person who means the most to her? The stakes have never been higher in this #1 New York Times bestseller from Janet Evanovich.
#7 Fiction Bestseller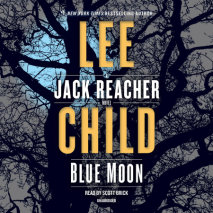 In this highly-anticipated installment of Lee Child's acclaimed suspense series, Jack Reacher comes to the aid of an elderly couple…and confronts his most dangerous opponents yet.
#11 Fiction Bestseller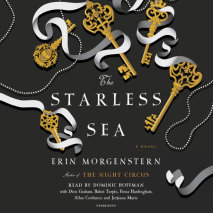 Read by a full cast! From the
New York Times
bestselling author of
The Night Circus
, a timeless love story set in a secret underground world—a place of pirates, painters, lovers, liars, and ships that sail upon a starless sea.
#12 Fiction Bestseller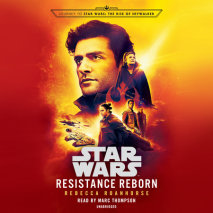 Read by fan-favorite narrator Marc Thompson! In this pivotal prequel to Star Wars: The Rise of Skywalker, the heroes of the Resistance—Poe Dameron, General Leia Organa, Rey, and Finn—must fight back from the edge of oblivion.
#4 Non-Fiction Bestseller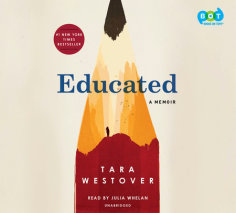 An unforgettable, Audie Award-winning memoir about a young girl who, kept out of school, leaves her survivalist family and goes on to earn a PhD from Cambridge University. Educated is a brilliant audio recommendation for many patrons.
"Narrator Julia Whelan's performance is outstanding."—AudioFile Earphones Award
#5 Non-Fiction Bestseller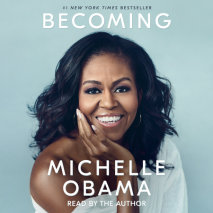 Now a GRAMMY Award Nominee!
An intimate, powerful, and inspiring memoir written and read by the former First Lady of the United States. An absolutely singular audiobook that is topping bestseller lists around the world.
"Her signature quiet confidence comes through every word as she narrates her story."—AudioFile, Earphones Award
#8 Non-Fiction Bestseller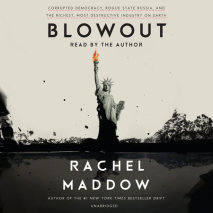 Blowout
is a call to contain the lion: to stop subsidizing the wealthiest businesses on earth, to fight for transparency, and to check the influence of the world's most destructive industry and its enablers. The stakes have never been higher. As Maddow says, "Democracy either wins this one or disappears."
#12 Non-Fiction Bestseller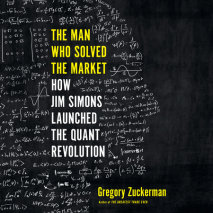 Shortlisted for the Financial Times/McKinsey Business Book of the Year Award. The perfect gift for non-fiction fans: the unbelievable story of a secretive mathematician who pioneered the era of the algorithm—and made $23 billion doing it.
#13 Non-Fiction Bestseller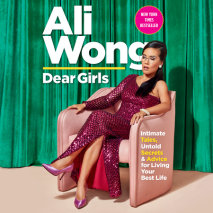 Ali Wong's heartfelt and hilarious letters to her daughters cover everything they need to know in life, like the unpleasant details of dating, how to be a working mom in a male-dominated profession, and how she trapped their dad.
"Listeners will laugh along, swept up in her anecdotes and flashbacks. Her level of intimacy will make listeners feel as if they're hearing from a friend, not listening to an audiobook by a celebrity."—AudioFile
To see all of our New York Times bestsellers, browse our collection!