Awards & Recognition
Congratulations to our 2018 Audie Award Winners
We are happy to share that several of our audiobook productions (and our marketing team!) received an award at the 2018 Audie Awards. Make sure you have all of these award winners in your collection!
---
Winner: Audiobook of the Year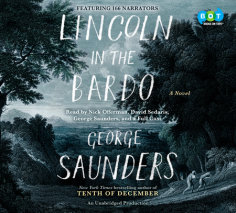 Learn about the production and see the full cast listing
here
.
"If fiction lovers listen to just one audiobook in 2017—or ever—it should be this one." –Publishers Weekly (starred)
"Like the novel, the audiobook breaks new ground in what can be accomplished through a story. It helps that there's not a single bad note in the cast of a whopping 166 people. It's also the rare phenomenon of an audiobook being a completely different experience compared to the novel. Even if you've read the novel, the audiobook is worth a listen (and vice versa). The whole project pushes the narrative form forward." –The A.V. Club
"A cinematic (and potentially record-setting) audiobook that pushes the current boundaries of the format." –Library Journal (starred)
Winner: Nonfiction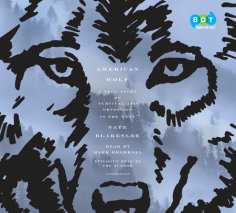 The enthralling story of the rise and reign of O-Six, the celebrated Yellowstone wolf, and the people who loved or feared her.
"Narrator Mark Bramhall's gravelly voice is a perfect match for this timeless yet contemporary story of history and progress in the American West." –Audiofile
"It is a story as informative as it is emotionally moving, and Bramhall presents it with a skillful, even-handed delivery." –Publishers Weekly
"The fight… [over] Yellowstone's wolves is embodied in O-Six's story, told with great immediacy and empathy in a tale that reads like fiction. This one will grab readers and impel them into the heart of the conflict." –Booklist (starred)
Winner: Fiction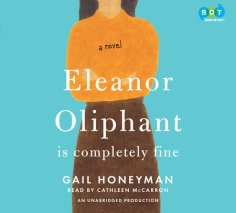 The smart, warm, and uplifting story of an out-of-the-ordinary heroine whose deadpan weirdness and unconscious wit make for an irresistible journey as she realizes the only way to survive is to open your heart.
"Narrator McCarron gives an award-worthy performance: her Eleanor is by turns comical in her obliviousness to basic things and utterly heartbreaking in discussing her past. Her narration is nuanced." –Publishers Weekly (starred)
"McCarron especially shines in setting the story's emotional tone." –Audiofile (Earphones Award Winner)
Winner: Mystery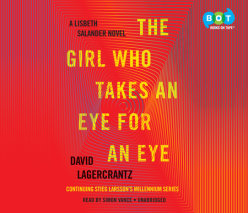 The series that began with The Girl with the Dragon Tattoo continues as brilliant hacker Lisbeth Salander teams up with journalist Mikael Blomkvist to uncover the secrets of her childhood and to take revenge.
"Vance's extraordinary talent comes through in the tense dramatic scenes involving a research study of twins gone awry and in his special ability to differentiate men, women, young, and old from all over the globe." –Audiofile (Earphones Award Winner)
"Twisting plot lines tie together in this complicated, fascinating mystery." –Publishers Weekly (starred)
Winner: Middle Grade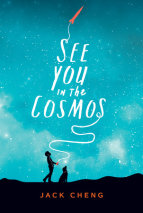 A space-obsessed boy and his dog, Carl Sagan, take a journey toward family, love, hope, and awe in this funny and moving novel for fans of Counting by 7s and Walk Two Moons.
"This creative and unusual audiobook adds an extra dimension to the written work and brings the story to life in a way that perfectly matches the subject." –
Publishers Weekly
"Kivlighan de Montebello's engaging young voice embodies 11-year-old Alex Petroski…an altogether captivating listening experience." –Audiofile (Earphones Award Winner)
---
In addition, Penguin Random House Audio won an Excellence in Marketing Audie Award for "Transform Your Commute," an NYC campaign that encouraged listeners to turn a sour commute sweet with audiobooks.
To see the full list of our finalists, take a look at this collection.