Spring '15 Large Print SOP
6 Results
Find our ranked Spring 2015 Large Print list below, full of exciting new titles that every library should have on their shelves, from a new Jonathan Kellerman thriller, to a modern retelling of the Jane Austen's classic, Emma. Plus, a new Debbie Macomber story about sisterhood, nonfiction by Erik Larson about the sinking of the Lusitania, and an Arthurian legend fantasy by librarian favorite Kazuo Ishiguro, and much more. Visit our SOP page to download an Excel order form.
Download This List For Excel
Send Collection To Cart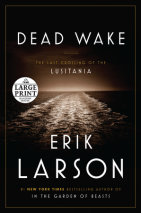 #1 New York Times BestsellerFrom the bestselling author and master of narrative nonfiction comes the enthralling story of the sinking of the LusitaniaOn May 1, 1915, with WWI entering its tenth month, a luxury ocean liner as richly appointed as ...
List Price: $45
ISBN: 9780553551648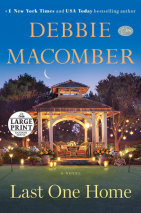 NEW YORK TIMES BESTSELLER • An inspiring standalone novel about the enduring bond between sisters, the power of forgiveness, and a second chance at love. Growing up, Cassie Carter and her sisters, Karen and Nichole, were incredibly close&md...
List Price: $76
ISBN: 9780553398861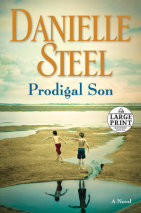 #1 NEW YORK TIMES BESTSELLERTwin boys grow up in the same family, in the same town. Dramatically different, they become bitter enemies, even as children. One good, one bad. One leaves his peaceful hometown, but when all else fails, the prodigal son r...
List Price: $28
ISBN: 9780804194624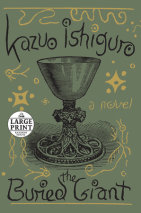 From the author of Never Let Me Go and the Booker Prize-winning The Remains of the Day   The Romans have long since departed and Britain is steadily declining into ruin. But, at least, the wars that once ravaged the country have ceased. Axl...
List Price: $95
ISBN: 9780804191890
Short-listed for the Man Booker Prize "It was a beautiful, breezy, yellow-and-green afternoon. . ." This is how Abby Whitshank always begins the story of how she fell in love with Red that day in July 1959. The Whitshanks are one of ...
List Price: $95
ISBN: 9780553551068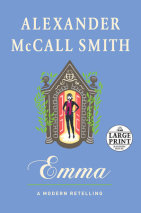 The best-selling author of the No. 1 Ladies' Detective Agency series deftly escorts Jane Austen's beloved, meddlesome heroine into the twenty-first century in this delightfully inventive retelling.   The summer after university, Emma...
List Price: $26
ISBN: 9780804194709