2019 RUSA Listen List
7 Results
Outstanding Audiobook Narration for Adult Listeners selected by the Listen List Council of the Collection Development and Evaluation Section (CODES) of the Reference and User Services Association (RUSA) – click here for the full list. Listen to clips from BOT's winners below.
Download This List For Excel
Send Collection To Cart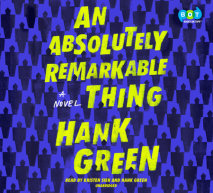 THE INSTANT #1 NEW YORK TIMES BESTSELLERIn his much-anticipated debut novel, Hank Green--cocreator of Crash Course, Vlogbrothers, and SciShow--spins a sweeping, cinematic tale about a young woman who becomes an overnight celebrity before realizing sh...
List Price: $40
ISBN: 9780525641803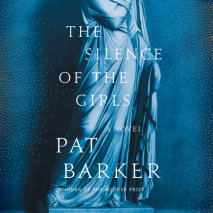 A Washington Post Notable Book One of the Best Books of the Year: NPR, The Economist, Financial Times   Shortlisted for the Costa Novel Award Finalist for the Women's Prize for FictionHere is the story of the Iliad as we've never he...
List Price: $76
ISBN: 9780525643272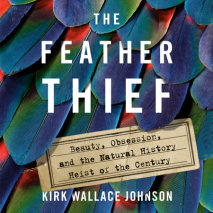 As heard on NPR's This American Life"Absorbing . . . Though it's non-fiction, The Feather Thief contains many of the elements of a classic thriller." —Maureen Corrigan, NPR's Fresh Air"One of the most peculiar ...
List Price: $95
ISBN: 9780525530077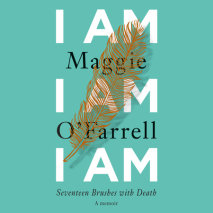 "I Am I Am I Am is a gripping and glorious investigation of death that leaves the reader feeling breathless, grateful, and fully alive. Maggie O'Farrell is a miracle in every sense. I will never forget this book."—Ann PatchettAn extr...
List Price: $47.50
ISBN: 9780525588818
Now the Netflix Limited Series Unbelievable, starring Toni Collette, Merritt Wever, and Kaitlyn Dever • Two Pulitzer Prize-winning journalists tell the riveting true crime story of a teenager charged with lying about hav...
List Price: $76
ISBN: 9780525526377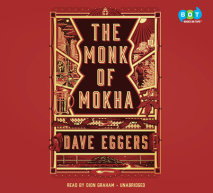 From the bestselling author of The Circle and What Is the What, the true story of a young Yemeni-American man, raised in San Francisco, who dreams of resurrecting the ancient art of Yemeni coffee but finds himself trapped in Sana'a by ...
List Price: $35
ISBN: 9780735205772