2019 RUSA Listen List
7 Results
Outstanding Audiobook Narration for Adult Listeners selected by the Listen List Council of the Collection Development and Evaluation Section (CODES) of the Reference and User Services Association (RUSA) – click here for the full list. Listen to clips from BOT's winners below.
Download This List For Excel
Send Collection To Cart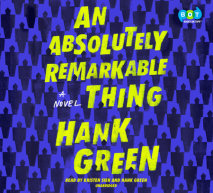 THE INSTANT #1 NEW YORK TIMES BESTSELLERIn his much-anticipated debut novel, Hank Green--cocreator of Crash Course, Vlogbrothers, and SciShow--spins a sweeping, cinematic tale about a young woman who becomes an overnight celebrity before realizing sh...
List Price: $40
ISBN: 9780525641803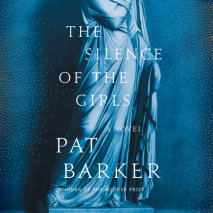 One of The Washington Post's 50 Most Notable Books of 2018One of NPR's Best Books of 2018One of Vanity Fair's Best Fall Books of 2018 "An important, powerful, memorable book that invites us to look differently not only at The Iliad but at our own way...
List Price: $76
ISBN: 9780525643272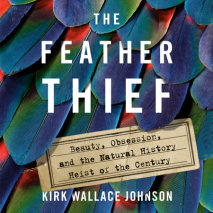 As heard on NPR's This American Life"Absorbing . . . Though it's non-fiction, The Feather Thief contains many of the elements of a classic thriller." —Maureen Corrigan, NPR's Fresh Air"One of the most peculiar ...
List Price: $95
ISBN: 9780525530077
A NEW YORK TIMES BOOK REVIEW EDITORS' CHOICETwo Pulitzer Prize-winning journalists tell the riveting true story of Marie, a teenager who was charged with lying about having been raped, and the detectives who followed a winding path to arriv...
List Price: $40
ISBN: 9780525526360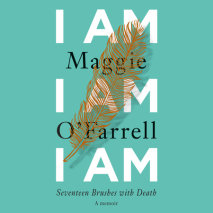 "I Am I Am I Am is a gripping and glorious investigation of death that leaves the reader feeling breathless, grateful, and fully alive. Maggie O'Farrell is a miracle in every sense. I will never forget this book."—Ann PatchettAn extr...
List Price: $47.50
ISBN: 9780525588818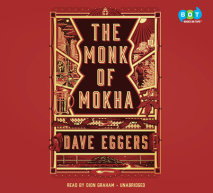 From the bestselling author of The Circle and What Is the What, the true story of a young Yemeni-American man, raised in San Francisco, who dreams of resurrecting the ancient art of Yemeni coffee but finds himself trapped in Sana'a by ...
List Price: $35
ISBN: 9780735205796