Nobel Prize-Winning Authors
13 Results
From Rudyard Kipling to Toni Morrison, check out these audiobooks written by our incredible Nobel Prize-Winning authors.
Download This List For Excel
Send Collection To Cart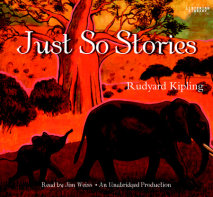 How did the leopard get its spots? These entertaining stories, drawn from the tales Kipling's Indian nurses told to him, answer this question -- and many more! Kipling created the enchantment of the dawn of the world, when animals could talk and thin...
List Price: $28
ISBN: 9780736692663