GRAMMY AWARDS Winners: Spoken Word Category
5 Results
Do you offer these GRAMMY AWARD-WINNING productions? Celebrate all of our winners in this Spoken Word category. Read more about the 2017 winner, IN SUCH GOOD COMPANY by Carol Burnett here. Includes interviews and a song!
Download This List For Excel
Send Collection To Cart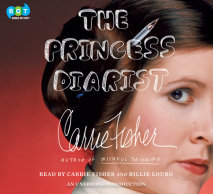 2018 GRAMMY® Winner for Best Spoken Word AlbumThe Princess Diarist is Carrie Fisher's intimate, hilarious and revealing recollection of what happened behind the scenes on one of the most famous film sets of all time, the first Star Wars mo...
List Price: $32
ISBN: 9780399565571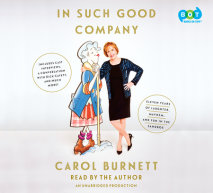 Winner of the 2017 Grammy for Best Spoken Word AlbumComedy legend Carol Burnett tells the hilarious behind-the-scenes story of her iconic weekly variety series, The Carol Burnett Show.   Who but Carol Burnett herself has the timing, talent, and ...
List Price: $35
ISBN: 9780735284869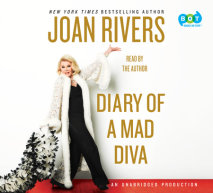 Winner of the 2015 Grammy for Best Spoken Word AlbumFollowing up the phenomenal success of her headline-making New York Times bestseller I Hate Everyone...Starting With Me, the unstoppable Joan Rivers is at it again. When her daughter ...
List Price: $57
ISBN: 9781101924815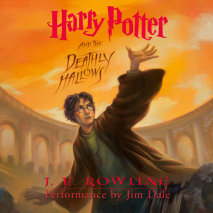 Don't miss the seventh and final book in J.K. Rowling's bestselling Harry Potter series!
List Price: $90
ISBN: 9780739360415
In the pivotal fourth novel in the seven-part tale, Harry Potter continues his training as a wizard while coming of age. Harry wants to get away from the pernicious Dursleys and go the the International Quidditch Cup with Hermione, Ron, and the Weasl...
List Price: $85
ISBN: 9780807286036