BOT's Best of 2013
14 Results
BOT celebrates this year's all-star audios on "Best Of" lists pulled from the country's top publications, including The New York Times, Publishers Weekly, Booklist, AudioFile Magazine, Library Journal, Kirkus Reviews, and more!
Download This List For Excel
Send Collection To Cart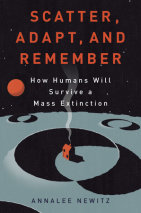 In its 4.5 billion–year history, life on Earth has been almost erased at least half a dozen times: shattered by asteroid impacts, entombed in ice, smothered by methane, and torn apart by unfathomably powerful megavolcanoes. And we know that ...
List Price: $95
ISBN: 9780804127301