2015 ALA Award Winners (BOT)
3 Results
BOT is excited to announce our ALA award winners on audiobook. Share these remarkable listens with your patrons.
Download This List For Excel
Send Collection To Cart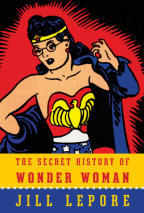 A riveting work of historical detection revealing that the origin of one of the world's most iconic superheroes hides within it a fascinating family story—and a crucial history of twentieth-century feminismWonder Woman, created in 1941, i...
List Price: $76
ISBN: 9780553551358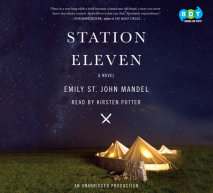 2014 National Book Award FinalistA New York Times BestsellerAn audacious, darkly glittering novel set in the eerie days of civilization's collapse, Station Eleven tells the spellbinding story of a Hollywood star, his would-be savior, and a noma...
List Price: $40
ISBN: 9780553545586
The futuristic hardboiled noir that Lauren Beukes calls "sharp as a paper-cut" about a garbage man turned kill-for-hire. Spademan used to be a garbage man.  That was before the dirty bomb hit Times Square, before his wife was killed,...
List Price: $58
ISBN: 9780804149303