Awards & Recognition
Check Those Holds! Do You Offer these 2023 Audie Award Winners at Your Library?
For listeners looking for their next great listen, whether in fiction, personal development, or romance, they can't go wrong with one of these Audie Award-winning audiobooks. Listen to clips and hear why these BOT productions took top honors in this year's Audie Award Ceremony! Want to check out the show? You can tune in to the event that took place live in New York City on March 28, 2023 here on YouTube.
Audie Winner – BUSINESS/PERSONAL DEVELOPMENT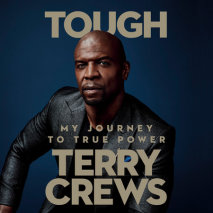 From
Brooklyn Nine-Nine
star Terry Crews, TOUGH is the deeply personal story of his lifelong obsession with strength—and how, after looking for it in all the wrong places, he finally found it.
"This powerful memoir has the former NFL football player, now an actor, work through his issues with managing anger, misogyny, shame about his sexual appetites, and dishonesty. The culture of masculinity he absorbed from his dysfunctional family and the racism he endured are not pretty. But instead of sounding like he's moralizing, his performance is full of humility and appealing wonder. . . His impressive self-awareness and keen insights make this an essential audio for all men who want to grow and become more honorable human beings."—AudioFile
Produced by Dan Zitt
Audie Winner – FICTION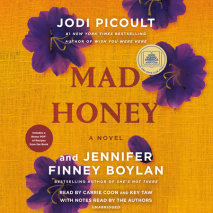 MAD HONEY is a riveting novel of suspense, an unforgettable love story, and a moving and powerful exploration of the secrets we keep and the risks we take in order to become ourselves.
"Raw and timely, this audiobook is a must-listen. . . Speaking in alternating chapters, Olivia, voiced by Carrie Coon, is portrayed as strong yet scared. Lily, voiced by Key Taw, is portrayed as uncertain yet hopeful. The narrations perfectly match the intensity of the story."—AudioFile
Also available on CD.
Produced by Orli Moscowitz
Audie Winner – MULTI-VOICED PERFORMANCE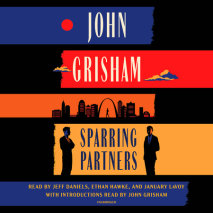 John Grisham is the acknowledged master of the legal thriller. In SPARRING PARTNERS, his first collection of novellas, law is a common thread, but America's favorite storyteller has several surprises in store.
"Three excellent narrators—Jeff Daniels, Ethan Hawke, and January LaVoy—make this audiobook's three novellas engrossing. . . A highly entertaining listen."—AudioFile
Also available on CD.
Produced by Orli Moscowitz
Audie Winner – ROMANCE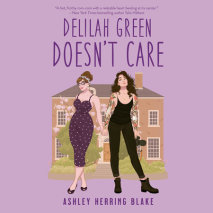 DELILAH GREEN DOESN'T CARE is a clever and steamy queer romantic comedy about taking chances and accepting love, with all its complications.
"Kristen DiMercurio gives a spirited performance of this funny, sexy, and heartwarming queer rom-com. . . She voices Delilah in a low tone that is by turns growly and smooth, and portrays Claire in a brighter, higher register that is tinged at times with exhaustion or humor. She's equally good at portraying the two women's families and friends, adding to this audiobook's homey feel."—AudioFile
Produced by Orli Moscowitz
View all of our 2023 Audie Award nominees in this collection.