Collection Development
Celebrity Book Club Picks on Audio
Calling all book club leaders, participants, and newbies! Looking for your next book club pick but don't know where to begin? Let some of your favorite celebs guide your decision making! From Oprah Winfrey to Reese Witherspoon, TODAY'S #ReadWithJenna, and Good Morning America, you are bound to find your perfect listen! See some of the most recent picks from these book clubs below.
A backpacking trip has deadly consequences in this "eerie psychological thriller . . . with alluring locales, Hitchcockian tension, and possibly the best pair of female leads since Thelma and Louise" (BookPage), from the bestselling author of The Lost Night and The Herd.

Actress, author, and podcast host, Becca Tobin (of Glee and LadyGang fame) adds her recognizable voice to this title!
A story of summer, secrets, love, and lies: in the course of a singular day on Cape Cod, one woman must make a life-changing decision that has been brewing for decades.

"Narrator Nan McNamara is the ideal choice to present this first-person novel about a family retreat on Cape Cod. . .The pace of this lyrical novel is leisurely but worth one's time."—AudioFile Earphones Award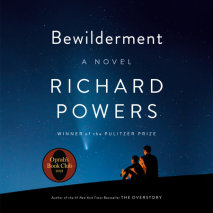 From the Pulitzer Prize-winning author of The Overstory, a powerful new audiobook that asks an essential question: What are we doing to our children? They are our hope for the future, yet we seem to be leaving it up to them to figure out how we all survive.

"With soaring descriptions and forthright observations about our planet and the life it supports, Bewilderment is centered on a devoted father-and-son relationship, but it also offers rich commentary on the complex, often mystifying intersections between science, popular culture, and politics."—Booklist, starred review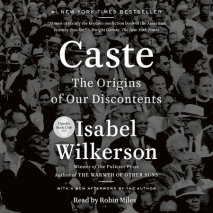 The Pulitzer Prize–winning, bestselling author of The Warmth of Other Suns examines the unspoken caste system that has shaped America and shows how our lives today are still defined by a hierarchy of human divisions.

"Miles's warm, clear, unrushed narration combines passion with a calm that helps listeners cope with periodic ugliness. . .As, together, we build a better tomorrow, this audiobook is a must listen."—AudioFile Earphones Award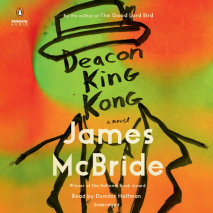 From the author of the National Book Award–winning The Good Lord Bird and the bestselling modern classic The Color of Water, comes one of the most celebrated novels of the year.

"Seasoned narrator Hoffman adroitly assumes the vast cast of innocents, killers, cops, criminals, oldsters, teens—all with unflagging energy. He's a consummate chameleon, effortlessly voicing McBride's (The Good Lord Bird) scathingly observant riffs on skin-color-based inequity as he smoothly adjusts among characters, moods, and backgrounds, transforming an already stupendous book into an unmissable performance."–Booklist, starred audio review

TODAY's #ReadWithJenna Book Club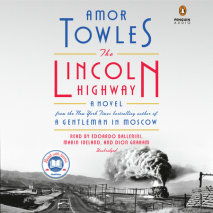 The bestselling author of A Gentleman in Moscow and Rules of Civility and master of absorbing, sophisticated fiction returns with a stylish and propulsive novel set in 1950s America.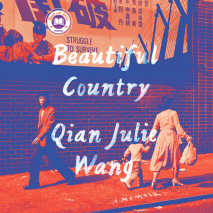 An incandescent memoir from an astonishing new talent, Beautiful Country puts readers in the shoes of an undocumented child living in poverty in the richest country in the world.

"The author also narrates the audiobook, which makes this memoir even more impactful on audio."—BookRiot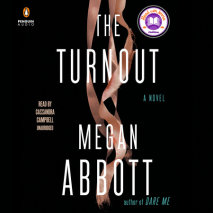 Taut and unnerving, The Turnout is Megan Abbott at the height of her game. With uncanny insight and hypnotic writing, it is a sharp and strange dissection of family ties and sexuality, femininity and power, and a tale that is both alarming and irresistible.

"Rarely will listeners find a dark contemporary fiction so exquisitely narrated that it becomes an instant classic. . .All this paired with gut-wrenching twists and reveals spirals into a perfect storm that listeners will relish."—AudioFile Earphones Award
Good Morning America Book Club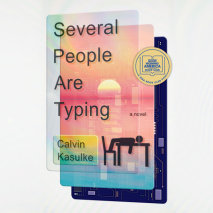 Told entirely through clever and captivating Slack messages, this irresistible, relatable satire of both virtual work and contemporary life is The Office for a new world.

"Kasulke's ear for dialogue is remarkable as he truly captures the in-jokes, asides, and odd language of Slack communication. Funny, relatable, and incredibly timely, this is a hugely entertaining read."–Booklist, starred review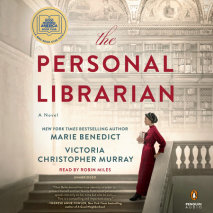 A remarkable novel about J. P. Morgan's personal librarian, Belle da Costa Greene, the Black American woman who was forced to hide her true identity and pass as white in order to leave a lasting legacy that enriched our nation, from New York Times bestselling authors Marie Benedict and Victoria Christopher Murray.

"Narrator Robin Miles employs her terrific performance skills to enhance this historical novel on the life of Belle da Costa Greene. . .Miles creates vibrant portrayals of each Morgan family member, as well as a mélange of New York and European society, affording listeners an illuminating picture of the opulence, prejudices, and restraints of this insular social milieu."—AudioFile Earphones Award