Awards & Recognition
Celebrate Outstanding Audiobook Narration with the 2022 RUSA Listen List!
Established in 2010 by the CODES section of RUSA, The Listen List: Outstanding Audiobook Narration seeks to highlight outstanding audiobook titles that merit special attention by general adult listeners and the librarians who work with them. View all of the 2022 Listen List picks here.
Congratulations to this year's Listen List Honorees available from Books on Tape! Listen to audiobook clips, find listen-alike recommendations from RUSA, and hear why these 5 audiobooks made the list: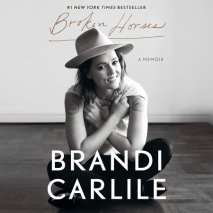 Award-winning musician Carlile's memoir has the feel of an acoustic jam session followed by an intimate chat about family, faith, and the unexpected places dreams take us. Her wholehearted, joyful narration, combined with the audiobook-exclusive accompanying tracks, provide an glimpse into her life.
Listen-alike: Hunger Makes Me a Modern Girl written and read by Carrie Brownstein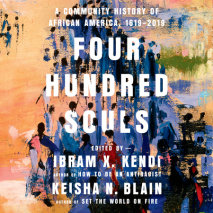 Four centuries of African American history are presented through historical essays, personal reflections, and poetry by ninety different writers in this one-of-a-kind collection. Each chapter is read by a different narrator, creating a chorus of voices encompassing the beauty and the struggle of the Black experience in America.
Listen-alike: Black Futures by Kimberly Drew and Jenna Wortham; Narrated by Kimberly Drew, Kevin R. Free, Dominic Hoffman, Robin Miles, Adenrele Ojo, Bahni Turpin, and Jenna Wortham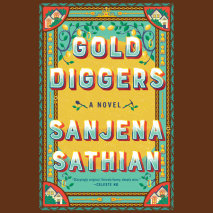 Underachieving Neil struggles to meet the expectations of his immigrant parents. However, everything changes when he discovers his neighbor has developed an alchemical potion that harnesses the power of gold. He soon becomes addicted to this seemingly easy path to success. Rama Vallury brings dialog to life and authentically captures the rich and varied voices in this coming-of-age story tinged with magical realism.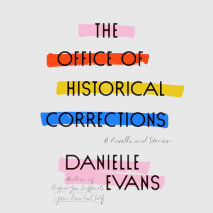 An all-star cast of narrators performs Danielle Evans's insightful short stories, which tackle a variety of subjects, including grief, racism, forgiveness, and belonging. The narrators and the stories are perfectly matched, creating a listening experience that is as entertaining as it is challenging and thought-provoking.
Listen-alike: The Rock Eaters: Stories by Brenda Peynado; Narrated by Frankie Corzo, Ines del Castillo, Sunil Molhatra, Alejandra Reynoso, and Jane Santos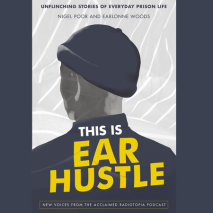 The popular podcast Ear Hustle explores the lives and experiences of incarcerated people. Two of the founders, Nigel Poor and Earlonne Woods, chronicle the podcast's genesis and development alongside their own personal connections with the American prison system and the stories of individuals affected by incarceration. Narrated with candor and honesty, this full-cast production is challenging, enlightening, and entertaining.
Bonus listen: Check out Nigel Poor and Earlonne Woods on OverDrive's Professional Book Nerds podcast. They share how the award-winning podcast came to be and translating that to the new book. Nigel and Earlonne also discuss how COVID-19 has impacted San Quentin State Prison. Listen here or below.