A Jack Ryan Jr. Novel
4 Results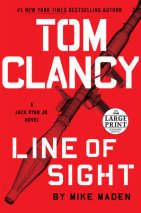 Jack Ryan Jr. finds that the scars of war can last a lifetime in the latest entry in Tom Clancy's #1 New York Times bestselling series.Twenty-six years ago, Dr. Cathy Ryan restored the eyesight of a young Bosnian girl who had been injured during an a...
List Price: $45
ISBN: 9781524780548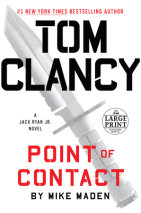 The indelible characters of #1 New York Times bestselling author Tom Clancy live on in this electrifying thriller, now in paperback.Jack Ryan, Jr., is going out on an ordinary audit. Hendley and Associates, the investment firm that acts as cover for ...
List Price: $45
ISBN: 9781524780463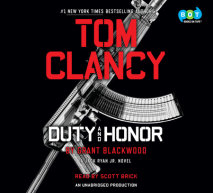 Even though he's on forced leave from the clandestine intelligence group known as The Campus, Jack Ryan, Jr., still finds himself caught in the crosshairs after an attempt on his life is thwarted when he turns the tables on his would-be dispatc...
List Price: $45
ISBN: 9780147520166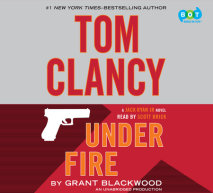 On a routine intelligence gathering mission in Tehran, Jack Ryan, Jr., has lunch with his oldest friend, Seth Gregory, an engineer overseeing a transcontinental railway project. As they part, Seth gives Jack a key, along with a perplexing message.The...
List Price: $45
ISBN: 9781101926857