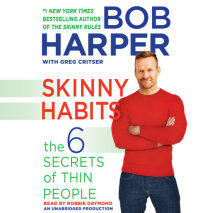 Bob Harper lets us in on the secret behaviors of people who not only lose weight but keep the pounds off for good—and make it look easy.   In Bob Harper's #1 New York Times bestselling book The Skinny Rules, the trusted trainer and c...
List Price: $38
ISBN: 9781101913895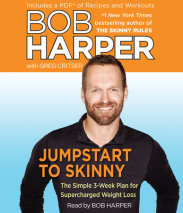 #1 NEW YORK TIMES BESTSELLER • LOSE UP TO 20 POUNDS IN 21 DAYS!In The Skinny Rules, celebrity trainer and coach of NBC's The Biggest Loser Bob Harper delivers the ultimate strategy for healthy, long-term weight loss and...
List Price: $22.50
ISBN: 9780385393782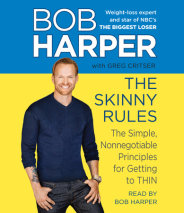 With so much conflicting weight-loss advice out there to confuse your efforts, it's no wonder you haven't been successful losing weight and keeping it off. But with Bob Harper, superstar trainer and co-host of NBC's hit show The Big...
List Price: $22.80
ISBN: 9780307990181