The Out-of-Sync Child Series
3 Results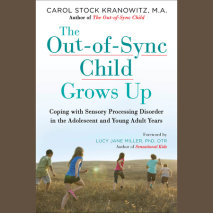 The long-awaited follow-up to the million-copy bestseller The Out-of-Sync Child, presenting information and advice for tweens, teens, and young adults living with Sensory Processing Disorder, and their parents.       The...
List Price: $76
ISBN: 9780593666272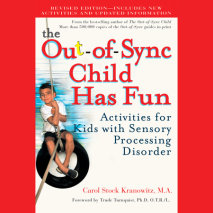 The first accessible guide to examine Sensory Processing Disorder, The Out-of-Sync Child touched the hearts and lives of thousands of families. Carol Stock Kranowitz continues her significant work with this companion volume, which presents more than ...
List Price: $76
ISBN: 9780593666395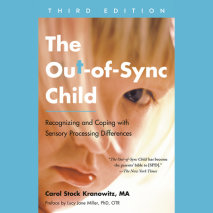 2022 Mom's Choice Gold Award WinnerThe groundbreaking book that explains Sensory Processing Difference (SPD)--and presents a drug-free approach that offers hope for parents--now revised and updated.Does your child exhibit...Over-responsivity--or unde...
List Price: $76
ISBN: 9780735208711