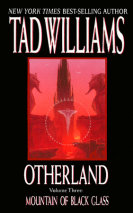 Mountain of Black Glass is the third volume of Tad Williams' highly acclaimed four-book series, Otherland. A truly unique reading experience combining elements of science fiction,fantasy, and techno-thriller, it is a rich epic tale in ...
List Price: $95
ISBN: 9780553545876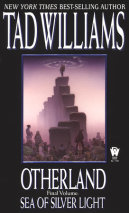 A group of adventurers searching for a cure for comatose children find themselves trapped in a sequence of virtual worlds, the only opponents of a conspiracy of the rich to live forever in a dream. Now, they are forced to make an uneasy alliance with...
List Price: $95
ISBN: 9780553545883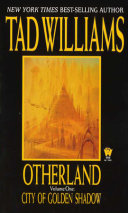 ANYONE CAN GO THERE... COMING BACK IS ANOTHER STORY.The first in a four-audiobook series, Otherland: City of Golden Shadow is a complex suspense novel of the near future, where virtual reality has expanded to encompass all aspects of society -- ...
List Price: $95
ISBN: 9780553545845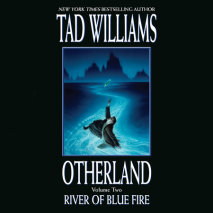 Otherland. In many ways it is humankind's most stunning achievement: a private, multidimensional universe built over two generations by the greatest minds of the twenty-first century. But this most exclusive of places is also one of the world's best ...
List Price: $95
ISBN: 9780553545869