Daring Brooklyn detective Mary Handley teams up with Teddy Roosevelt to solve her husband's murder, only to run afoul of nineteenth-century New York's elite when she uncovers a dangerous conspiracy. It's December 1896, and after mar...
List Price: $66.50
ISBN: 9780593107676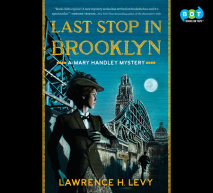 The third book in the Mary Handley Mystery series features Mary's most dangerous and personal case yet. It's the summer of 1894, and an infidelity case has brought PI Mary Handley to a far corner of Brooklyn: Coney Island. In the midst of her in...
List Price: $76
ISBN: 9780525500360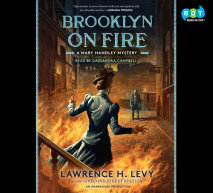 Brooklyn's most witty and daring detective risks everything to solve a dangerous triple-murder case After closing a case with the Brooklyn Police Department, Mary Handley is determined to become an official detective in her own right. And when ...
List Price: $76
ISBN: 9781101924426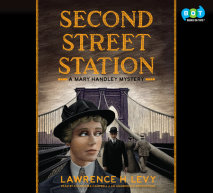 A historical mystery featuring the witty and wily Mary Handley, the first woman detective in Brooklyn, as she tries to prove herself in a man's world while solving a high profile murder. Mary Handley is a not your typical late-nineteenth century...
List Price: $76
ISBN: 9781101912553