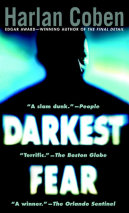 Edgar Award-winner Harlan Coben brings us his most astonishing—and deeply personal—novel yet. And it all begins when Myron Bolitar's ex tells him he's a father . . . of a dying thirteen-year-old boy. Myron never saw it comin...
List Price: $66.50
ISBN: 9781415944684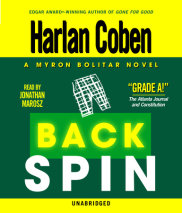 "Another winner . . . Pungent observations, indelibly drawn characters and a twisting, surprise-laden plot."—Atlanta Journal and ConstitutionKidnappers have snatched the teenage son of super-star golfer Linda Coldren and her husband...
List Price: $76
ISBN: 9781415944691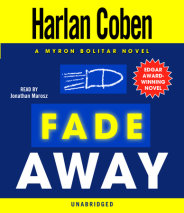 The home was top-notch New Jersey suburban. The living room was Martha Stewart. The basement was Legos—and blood. For sports agent Myron Bolitar, the disappearance of a man he'd once competed against was bringing back memories—of the s...
List Price: $76
ISBN: 9781415944707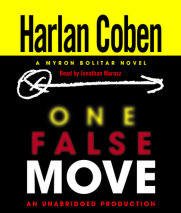 She's smart, beautiful, and she doesn't need a man to look after her. But sports agent Myron Bolitar has come into her life—big time. Now Myron's next move may be his last. . .  Brenda Slaughter is no damsel in distress. Myron Bolitar i...
List Price: $66.50
ISBN: 9781415944714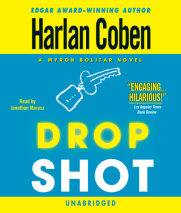 Valerie Simpson is a young female tennis star with a troubled past who's now on the verge of a comeback and wants Myron as her agent. Myron, who's also got the hottest young male tennis star, Duane Richwood, primed to take his first grand slam tour...
List Price: $66.50
ISBN: 9781415944721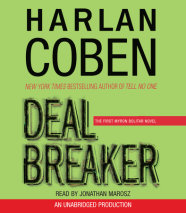 Sports agent Myron Bolitar is poised on the edge of the big time. So is Christian Steele, a rookie quarterback and Myron's prized client. But when Christian gets a phone call from a former girlfriend, a woman who everyone, including the police, bel...
List Price: $19.99
ISBN: 9780739340943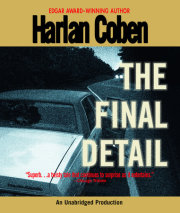 His heart is broken. His partner is in jail. And someone is trying to kill him.Then Myron Bolitar gets some really bad news....For sports agent Myron Bolitar, it seemed like the perfect vacation. A tropical beach. A warm breeze. A little uncomplicate...
List Price: $60.80
ISBN: 9780739353745