Ballpark Mysteries
3 Results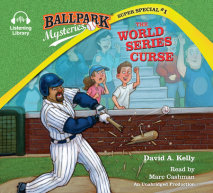 It's the BIGGEST baseball mystery yet—at the WORLD SERIES!   Red Sox versus Cubs. Game five. It looks like Mike and Kate are about to watch the Cubs win it all. But then someone starts messing with the team—ruining equipment, g...
List Price: $38
ISBN: 9780735207493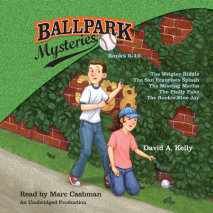 Ballpark Mysteries combine baseball action with exciting whodunits for early chapter book listeners! Cross Ron Roy's A to Z Mystery series with Matt Christopher's sports books and you get the Ballpark Mysteries: fun, puzzling whodunits aimed at the y...
List Price: $35
ISBN: 9780553552553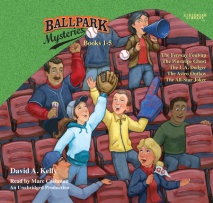 THE FENWAY FOUL-UP: Mike Walsh and Kate Hopkins are super-lucky. They have tickets to the Boston Red Sox game and all-access passes to Fenway Park. But during batting practice, the lucky bat that belongs to Big D, the star slugger of the Red Sox, is ...
List Price: $39
ISBN: 9780449010785