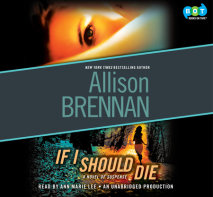 If I Should Die includes Allison Brennan's chilling novella Love Is Murder, formerly available exclusively as an eBook!A TRIP TO THE DARK SIDE Aspiring FBI agent Lucy Kincaid and her P.I. boyfriend, Sean Rogan, are heading to the Adirondac...
List Price: $95
ISBN: 9780307943545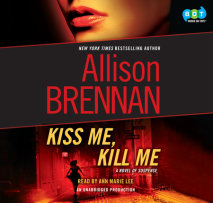 KISS THE GIRLS AND MAKE THEM DIE   Lucy Kincaid has firsthand experience dealing with deadly criminal predators, and she's fully prepared to share her many talents with the FBI. But when her career plans are derailed, her boyfriend, securi...
List Price: $95
ISBN: 9780307706874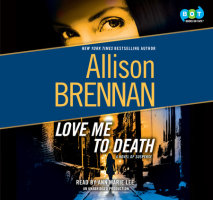 "World-class nail-biter . . . [Allison] Brennan is in the groove with this one."—Lee ChildSix years ago, Lucy Kincaid was attacked and nearly killed by an online predator. She survived. Her attacker did not. Now Lucy's goal is...
List Price: $95
ISBN: 9780307748713