Left Hand of God
3 Results
Following the bestselling novels The Left Hand of God and The Last Four Things comes the final installment of Paul Hoffman's stark, epic trilogy. Thomas Cale has been running from the truth…. Since discoveri...
List Price: $95
ISBN: 9780553545357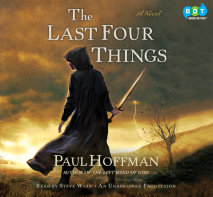 To the warrior-monks known as the Redeemers, who rule over massive armies of child slaves, "the last four things" represent the culmination of a faithful life. Death. Judgment. Heaven. Hell. The last four things represent eternal bliss&md...
List Price: $95
ISBN: 9780307736475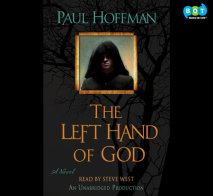 "Listen. The Sanctuary of the Redeemers on Shotover Sharp is named after a damned lie, for there is little redemption that goes on there and less sanctuary."The Left Hand of God is the story of sixteen-year-old Thomas Cale, who has grown ...
List Price: $95
ISBN: 9780307736451