Louis L'Amour's Lost Treasures
7 Results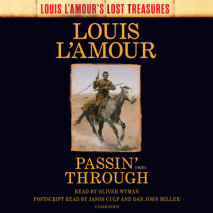 As part of the Louis L'Amour's Lost Treasures series, this edition contains exclusive bonus materials!It seemed the perfect place to lie low. The owner of the ranch was an attractive gray-haired lady who had once been an actress. The othe...
List Price: $32
ISBN: 9780593293829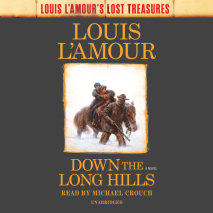 Everyone was dead. Indian raiders massacred the entire wagon train. Only seven-year-old Hardy Collins and three-year-old Betty Sue Powell, managed to survive. With a knife, a faithful stallion, and the survival lessons his father taught him, Hardy mu...
List Price: $30
ISBN: 9780593293768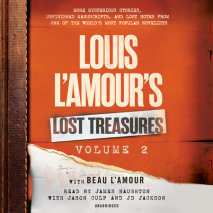 More unpublished works from the archives of Louis L'Amour: complete short stories, partial novels, treatments, and notes that will transport readers from the Western frontier to India, China, and even the future.Exploring the creative process o...
List Price: $45
ISBN: 9781524783518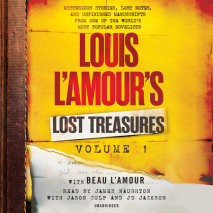 The first of its kind, a unique volume of twenty-one unpublished gems from one of the twentieth century's most popular and prolific writers Using his father's handwritten notes, journal entries, and correspondences, Beau L'Amou...
List Price: $45
ISBN: 9781524783471
It began with gold that had once belonged to Montezuma. Stolen and cached in a church in Mexico, it was recovered by two army officers who fled north for the French settlements. Along the way one stabbed the other to death. The remaining officer wa...
List Price: $30
ISBN: 9780804126618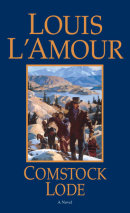 The title description for this item is not yet available.
List Price: $30
ISBN: 9780307969323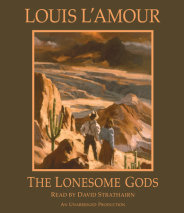 "I am Johannes Verne, and I am not afraid." This was the boy's mantra as he plodded through the desert alone, left to die by his vengeful grandfather. Johannes Verne was soon to be rescued by outlaws, but no one could save him ...
List Price: $30
ISBN: 9780307737588