Jeremy Logan Series
6 Results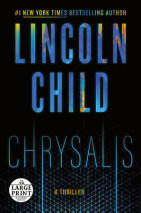 A blockbuster new thriller from #1 New York Times bestselling author Lincoln Child, centered on a dominant tech company – Chrysalis – whose ground-breaking virtual reality technology is redefining the way we live...and possibly ...
List Price: $35
ISBN: 9780525590170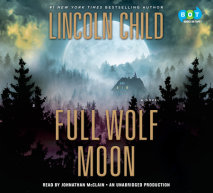 The New York Times bestselling author of The Forgotten Room and Deep Storm is back with a new thriller that follows the trail of a killer who cannot exist . . . featuring Jeremy Logan, the renowned investigator of the supernatural and fantastic. Lege...
List Price: $76
ISBN: 9781524709402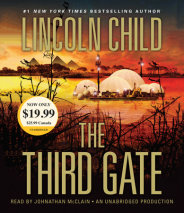 Under the direction of famed explorer Porter Stone, an archaeological team is secretly attempting to locate the tomb of an ancient pharaoh who was unlike any other in history. Stone believes he has found the burial chamber of King Narmer, the near my...
List Price: $85.50
ISBN: 9780307877178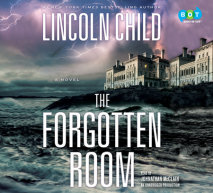 A LONG-LOST EXPERIMENT OF UNGUESSABLE INTENT   A SECRET ROOM, INGENIOUSLY HIDDEN INSIDE A VAST SEACOAST MANSION   NEW YORK TIMES BESTSELLING AUTHOR LINCOLN CHILD AT HIS RIVETING BESTProfessor Jeremy Logan (the quirk...
List Price: $85.50
ISBN: 9780804192286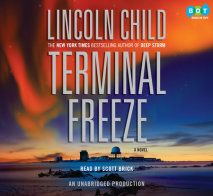 The riveting new adventure thriller from New York Times bestselling author Lincoln Child takes listeners to the top of the world–200 miles north of the Arctic Circle.A group of scientists sponsored by a major media conglomerate are sent on an e...
List Price: $95
ISBN: 9781415960820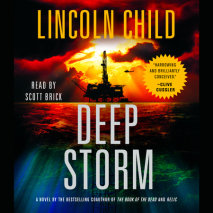 "Few writers do it better than Child."––BOOKLISTFormer naval doctor Peter Crane is urgently summoned to a remote oil platform in the North Atlantic to help diagnose a bizarre medical condition spreading through the rig. But wh...
List Price: $95
ISBN: 9781415936481