The Jesus Chronicles
3 Results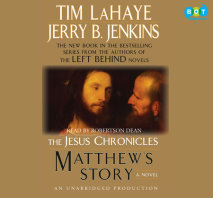 Levi was studying to be a priest, but an unspeakable tragedy caused him to turn his back on his faith and pursue riches and luxury instead. Much to the disappointment of his family, he becomes a tax collector, reviled by Jews and Romans alike.Althoug...
List Price: $95
ISBN: 9781415963623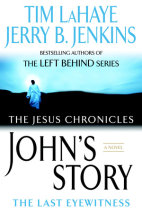 Before the Tribulation, before the Rapture, before there was a legacy that could be left behind . . . there was Jesus. Now the authors of the phenomenal Left Behind series introduce The Jesus Chronicles, four books that individually and collectively ...
List Price: $85.50
ISBN: 9781415963593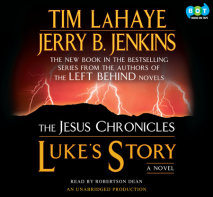 Luke never met Jesus. Luke's was a belief built on the power of faith. In Luke's Story, we follow him as he rises from Greek slave to university-educated physician. Luke is intrigued but skeptical when he hears tales of a man named Jesu...
List Price: $95
ISBN: 9781415963616