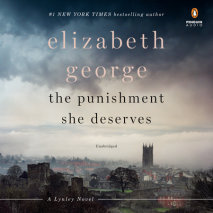 NEW YORK TIMES BESTSELLERDetective Sergeant Barbara Havers and Detective Inspector Thomas Lynley are forced to confront the past as they try to solve a crime that threatens to tear apart the very fabric of a quiet, historic medieval town in EnglandTh...
List Price: $55
ISBN: 9780525529811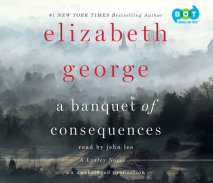 "George's mystery unfolds with great psychological depth, finely drawn characters and gorgeous portraits of the English countryside. . . . [George] is an essential writer of popular fiction today." —The Washington PostThe #1 N...
List Price: $50
ISBN: 9781611763669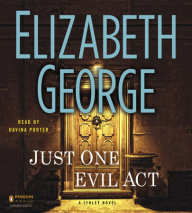 #1 New York Times bestselling author Elizabeth George offers the latest in her Inspector Lynley series: a gripping child-in-danger story featuring fan favorite Barbara Havers.Detective Sergeant Barbara Havers is at a loss: The daughter of her friend ...
List Price: $39.95
ISBN: 9781611761993