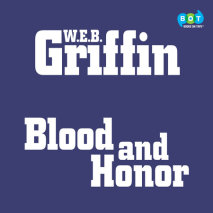 As World War II rages in a series of clandestine battles that both sides deny, a Nazi plot threatens to overthrow the government and change the course of the war, and three American fighting men are thrust into a lethal maze of intrigue.
List Price: $95
ISBN: 9780307914699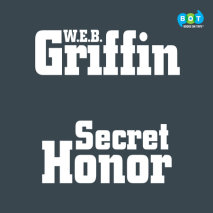 As with his three enormously popular series--Brotherhood of War, The Corps, and Badge of Honor--Honor Bound and Blood and Honor, W. E. B. Griffin's novels of World War II espionage in Germany and Argentina, became immediate bestsellers. These are "im...
List Price: $95
ISBN: 9780307914705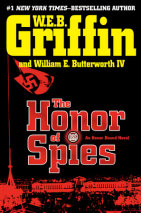 August 6, 1943: In his brief career in the Office of Strategic Services, twenty-four-year-old Cletus Frade has already been involved in a lot of unusual situations, but nothing like the one he's in now—standing with a German lieutenant co...
List Price: $95
ISBN: 9780307577788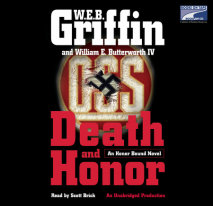 The crackling new novel in the bestselling Honor Bound series by the number-one New York Times—bestselling master of the military thriller.The year is 1943, and Argentina is officially neutral but crawling with every kind of spy, sympathizer, a...
List Price: $95
ISBN: 9781415957592