Hitchhiker's Guide to the Galaxy
4 Results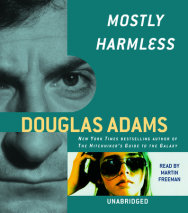 It's easy to get disheartened when your planet has been blown up, the woman you love has vanished due to a misunderstanding about space/time, the spaceship you are on crashes on a remote and Bob-fearing planet, and all you have to fall back on ...
List Price: $68.40
ISBN: 9780739346570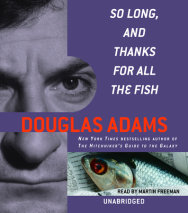 "A madcap adventure . . . Adams's writing teeters on the fringe of inspired lunacy."—United Press InternationalBack on Earth with nothing more to show for his long, strange trip through time and space than a ratty towel and a ...
List Price: $59.90
ISBN: 9780739346587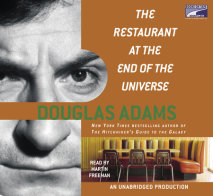 "Douglas Adams is a terrific satirist."—The Washington Post Book WorldFacing annihilation at the hands of the warlike Vogons? Time for a cup of tea! Join the cosmically displaced Arthur Dent and his uncommon comrades in arms in thei...
List Price: $59.90
ISBN: 9780739349373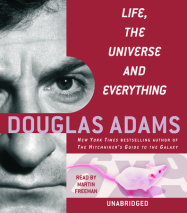 "Wild satire . . . The feckless protagonist, Arthur Dent, is reminiscent of Vonnegut heroes."—Chicago TribuneThe unhappy inhabitants of planet Krikkit are sick of looking at the night sky above their heads—so they plan to dest...
List Price: $68.40
ISBN: 9780739349380