Joining the ranks of Graham Greene and John Le Carre, the newest master of international suspense Daniel Silva has crafted a novel of astonishing intricacy and intelligence. Sent to Vienna to authenticate a painting, the art restorer and sometime sp...
List Price: $96
ISBN: 9780736697439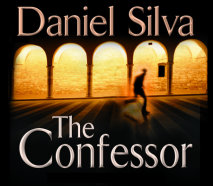 Detective Gabriel Allon returns in this stunning thriller of ancient and modern betrayal, long-buried secrets and unthinkable deeds. In Munich, writer Benjamin Stern enters his flat to find a man leafing through his research. When Stern confronts hi...
List Price: $96
ISBN: 9780736692809
Israeli art restorer and occasional secret agent Gabriel Allon has a problem. A prominent Swiss banker has called him to Switzerland to restore his Raphael. The problem is that Allon finds the banker dead in front of his Raphael, and he's the prime s...
List Price: $72
ISBN: 9780736685580