The Dark Legacy of Shannara
3 Results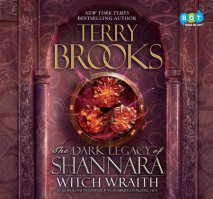 From bestselling author Terry Brooks comes the final thrilling novel in the Dark Legacy of Shannara trilogy!  NEW YORK TIMES BESTSELLERFor centuries the Four Lands enjoyed freedom from its demon-haunted past, protected by magic-enhanced borders ...
List Price: $95
ISBN: 9780307913753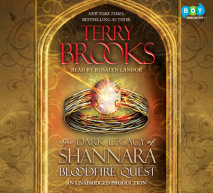 NEW YORK TIMES BESTSELLERThe adventure that started in Wards of Faerie takes a thrilling new turn, in the second novel of Terry Brooks's brand-new trilogy—The Dark Legacy of Shannara!The quest for the long-lost Elfstones has drawn th...
List Price: $95
ISBN: 9780307913715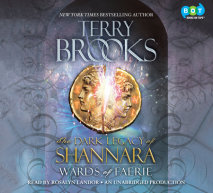 Seven years after the conclusion of the High Druid of Shannara trilogy, New York Times bestselling author Terry Brooks at last revisits one of the most popular eras in the legendary epic fantasy series that has spellbound readers for more than three ...
List Price: $95
ISBN: 9780307913678