Science of Discworld Series
4 Results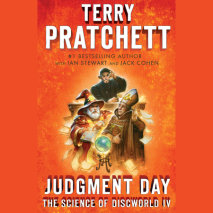 The fourth book in the Science of Discworld series, and this time around dealing with THE REALLY BIG QUESTIONS, Terry Pratchett's brilliant new Discworld story Judgement Day is annotated with very big footnotes (the interleaving chapters) b...
List Price: $95
ISBN: 9780553398007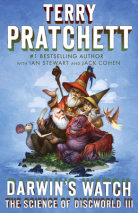 The wizards discover to their cost that it's no easy task to change history.Roundworld is in trouble again, and this time it looks fatal. Having created it in the first place, the wizards of Unseen University feel vaguely responsible for its sa...
List Price: $95
ISBN: 9780804193689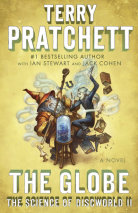 Roundworld, aka Earth, is under siege. Are three wizards and an orangutan Librarian enough to thwart the Elvish threat? When the wizards of Unseen University first created Roundworld, they were so concerned with discovering the rules of this new...
List Price: $95
ISBN: 9780804193627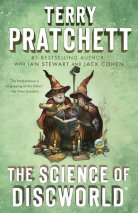 Not just another science audiobook and not just another Discworld novella, The Science of Discworld is a creative, mind-bending mash-up of fiction and fact, that offers a wizard's-eye view of our world that will forever change how you...
List Price: $95
ISBN: 9780804193467