Elmwood Springs
3 Results
Good news! Fannie's back in town—and the town is among the leading characters in her new novel. Along with Neighbor Dorothy, the lady with the smile in her voice, whose daily radio broadcasts keep us delightfully informed on all the loc...
List Price: $95
ISBN: 9781415951262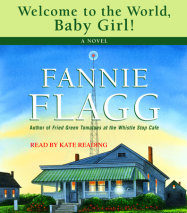 A funny, serious, and compelling novel by Fannie Flagg, author of the beloved Fried Green Tomatoes at the Whistle Stop Cafe (and prize-winning co-writer of the classic movie)."[This] tale of tough, eccentric, endearing women who first endure ...
List Price: $95
ISBN: 9781415951279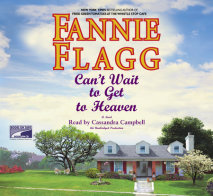 Combining southern warmth with unabashed emotion and side-splitting hilarity, Fannie Flagg takes readers back to Elmwood Springs, Missouri, where the most unlikely and surprising experiences of a high-spirited octogenarian inspire a town to ponder th...
List Price: $76
ISBN: 9781415944363