Jonathon Ransom Series
3 Results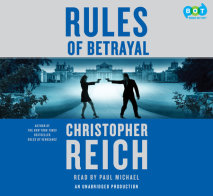 The most riveting novel yet in Christopher Reich's New York Times bestselling series—featuring Dr. Jonathan Ransom and his undercover-agent wife Emma, a dangerous woman with a mysterious past who has gone rogue in the high-stakes, serpent...
List Price: $95
ISBN: 9780307713896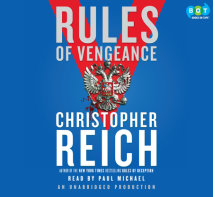 Months after foiling an attack on a commercial jetliner, Doctors Without Borders physician Jonathan Ransom is working under an assumed name in a remote corner of Africa. His wife, Emma, desperate to escape the wrath of Division (the secret American i...
List Price: $95
ISBN: 9781415963302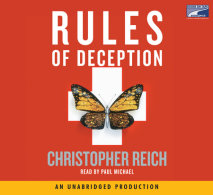 Dr. Jonathan Ransom, world-class mountaineer and surgeon for Doctors Without Borders, is climbing in the Swiss Alps with his beautiful wife, Emma, when a blizzard sets in. In their bid to escape the storm, Emma is killed when she falls into a hidden ...
List Price: $95
ISBN: 9781415948316