The Hinges of History
4 Results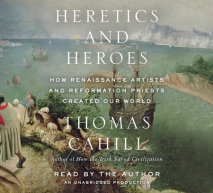 From the inimitable bestselling author Thomas Cahill, another popular history—this one focusing on how the innovations of the Renaissance and the Reformation changed the Western world. A truly revolutionary book. In Volume VI of his acclai...
List Price: $76
ISBN: 9780307967527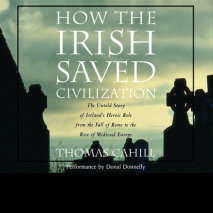 NATIONAL BESTSELLER • The perfect St. Patrick's Day gift, and a book in the best tradition of popular history—the untold story of Ireland's role in maintaining Western culture while the Dark Ages settled on Europe.Every year millions ...
List Price: $66.50
ISBN: 9780307877642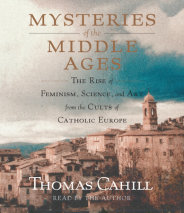 After the long period of cultural decline known as the Dark Ages, Europe experienced a rebirth of scholarship, art, literature, philosophy, and science and began to develop a vision of Western society that remains at the heart of Western civilizati...
List Price: $85.50
ISBN: 9780739346600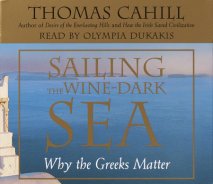 In Sailing the Wine-Dark Sea, his fourth volume to explore "the hinges of history," Thomas Cahill escorts the reader on another entertaining—and historically unassailable—journey through the landmarks of art and bloodshed...
List Price: $68.40
ISBN: 9780739330258