The Collected Short Stories of Louis L'Amour
4 Results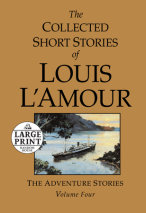 The fourth volume of Louis L'Amour's collected short stories features more than forty of the master's greatest adventure tales in a keepsake edition to cherish for generations. This unique collection gathers stories guaranteed to ...
List Price: $21.95
ISBN: 9780739340110
In Louis L'Amour's frontier stories, the American West is the crucible in which character is tested, reputations are won or lost, and life always hangs in the balance. Struggling to survive against the elements, hostile Indians, or outlaws who prey u...
List Price: $22
ISBN: 9780307577078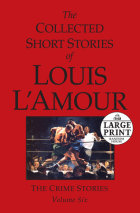 One of America's most beloved storytellers, Louis L'Amour's vibrant tales of adventure bring the American West to life. Now, in this sixth volume of collected short stories, L'Amour takes us beyond the frontier with thirty-t...
List Price: $21.95
ISBN: 9780739344330
With more than 120 titles still in print, Louis L'Amour is recognized the world over as one of the most prolific and popular American authors in history. Though he met with phenomenal success in every genre he tried, the form that put him on the map ...
List Price: $22
ISBN: 9780739313688