The Century Trilogy
3 Results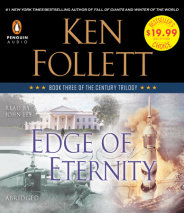 Ken Follett's extraordinary, #1 New York Times bestselling historical epic, the Century Trilogy, reaches its sweeping, passionate conclusion.In Fall of Giants and Winter of the World, Ken Follett followed the fortunes of five international families&m...
List Price: $95
ISBN: 9780553545104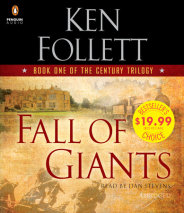 Ken Follett's magnificent new historical epic begins as five interrelated families move through the momentous dramas of the First World War, the Russian Revolution, and the struggle for women's suffrage. A thirteen-year-old Wels...
List Price: $95
ISBN: 9780307737397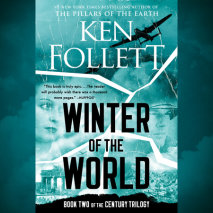 Ken Follett's Fall of Giants, the first novel in his extraordinary historical epic The Century Trilogy, was an international sensation. Winter of the World picks up right where the first book left off, as its five interrelated families enter a ...
List Price: $95
ISBN: 9780449011850