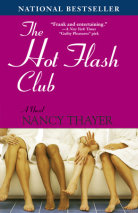 From the bestselling author of Between Husbands and Friends and An Act of Love comes a wise, wonderful, and delightfully witty "coming of age" novel about four intrepid women who discover themselves as they were truly meant to be: passion...
List Price: $85.50
ISBN: 9780525524427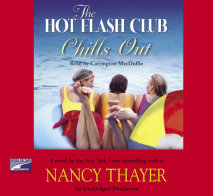 Since opening up their day spa, The Haven, the wonderful women of the Hot Flash Club have been busy indulging the beleaguered, nerve-frazzled throngs. Now, in Nancy Thayer's hilarious new Hot Flash novel, it's the friends' turn to g...
List Price: $95
ISBN: 9781415945452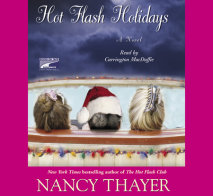 The intrepid women of The Hot Flash Club are back for the holidays, soothing jingled nerves and stressed shoppers in their exclusive spa and celebrating the joys of the season. In her witty and delightfully wisecracking prose, Nancy Thayer tells a he...
List Price: $76
ISBN: 9781415945469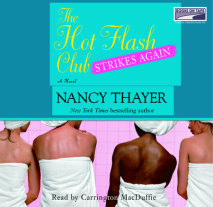 The fabulous women from The Hot Flash Club are back in top form, welcoming the stressed-out and pampering-deprived through their discreet spa doors–as Nancy Thayer returns with a witty, sexy, and heartwarming novel. The Hot Flash Club Strikes A...
List Price: $85.50
ISBN: 9780739329733