An Amish-Country Mystery
7 Results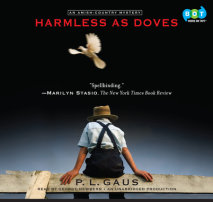 The chill of autumn is just settling into Holmes County, Ohio, when Bishop Leon Shetler is startled out of his morning reverie by the words, "I just killed Glenn Spiegle." No one—least of all Sheriff Bruce Robertson—belie...
List Price: $66.50
ISBN: 9780449009383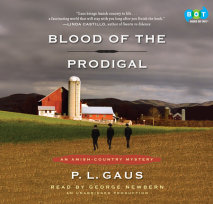 The Amish, or "plain people," and English, or "vain ones," share a home county in the pastoral hills of Ohio. As summer approaches, boyhood friends and lifelong residents Pastor Caleb Troyer and Professor Michael Branden antic...
List Price: $66.50
ISBN: 9780449009208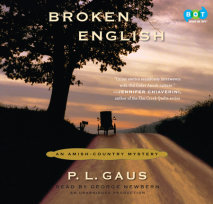 Trained by the U.S. military to kill, "English" outsider David Hawkins came to the quiet town of Millersburg and embraced the principled nonviolence of the Amish. But Hawkins's fragile tranquility is shattered when a marauding ex-co...
List Price: $66.50
ISBN: 9780449009239
Professor Michael Branden, newly deputized to the Holmes County Sheriff's Department, gives every outward appearance of being Amish. His assignment: to act as decoy in Sheriff Bruce Robertson's investigation of a series of robberies among...
List Price: $66.50
ISBN: 9780449009253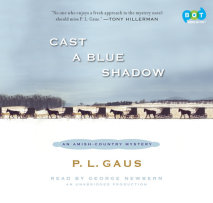 After the first blizzard of an early winter, a Mennonite college girl with a troubled past appears curled up and bloodied outside the office of her childhood psychiatrist. Mute for many years as a child, Martha Lehman is again not talking. That same ...
List Price: $66.50
ISBN: 9780449009284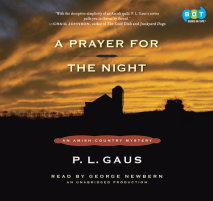 Amid a whirlwind of drugs, sex, and other temptations of the "English" world, a group of Amish teenagers on their Rumschpringe test the limits of their parents' religion to the breaking point. The murder of one and the abduction of ...
List Price: $66.50
ISBN: 9780449009314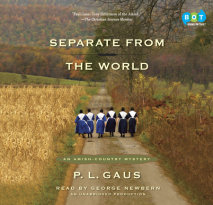 Professor Michael Branden is intrigued when Enos Erb, an Amish man, claims that his brother, Benny—a dwarf like himself—has been murdered. But Branden's attention is divided when a young student apparently leaps to her death from th...
List Price: $66.50
ISBN: 9780449009345