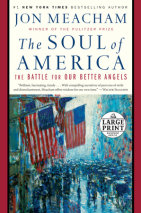 #1 NEW YORK TIMES BESTSELLER • Pulitzer Prize–winning author Jon Meacham helps us understand the present moment in American politics and life by looking back at critical times in our history when hope overcame division and fear. ONE OF OPR...
List Price: $85.50
ISBN: 9780525640066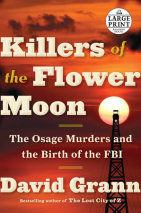 NATIONAL BOOK AWARD FINALIST • NATIONAL BESTSELLER • A twisting, haunting true-life murder mystery about one of the most monstrous crimes in American history, from the author of The Lost City of Z.In the 1920s, the richest people ...
List Price: $76
ISBN: 9780307747471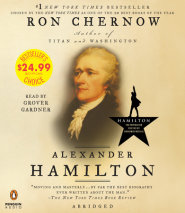 The #1 New York Times bestseller, and the inspiration for the hit Broadway musical Hamilton!Pulitzer Prize-winning author Ron Chernow presents a landmark biography of Alexander Hamilton, the Founding Father who galvanized, inspire...
List Price: $95
ISBN: 9781101975886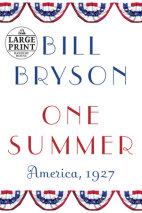 A Chicago Tribune Noteworthy BookA GoodReads Reader's ChoiceIn One Summer Bill Bryson, one of our greatest and most beloved nonfiction writers, transports readers on a journey back to one amazing season in American life.The summer of 1927 began with ...
List Price: $95
ISBN: 9780804127363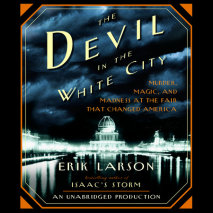 Two men, each handsome and unusually adept at his chosen work, embodied an element of the great dynamic that characterized America's rush toward the twentieth century. The architect was Daniel Hudson Burnham, the fair's brilliant director...
List Price: $35
ISBN: 9780739343814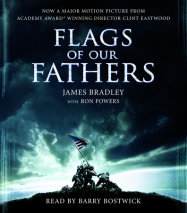 #1 NEW YORK TIMES BESTSELLER • This is the true story behind the immortal photograph that has come to symbolize the courage and indomitable will of AmericaIn this unforgettable chronicle of perhaps the most famous moment in Americ...
List Price: $14.99
ISBN: 9780739332191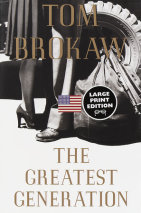 Read Tom Brokaw's The Greatest Generation in Large Print.* All Random House Large Print Editions are published in 16-point type"In the spring of 1984, I went to the northwest of France, to Normandy, to prepare an NBC documentary on the fortieth anniv...
List Price: $24.95
ISBN: 9780375705694